Firkin Bar – New bespoke bar for whiskey lovers
Firkin is a new bespoke whiskey bar opened recently by the same owners of Racha Room, Stoker, Relish & Sons, etc – other successful establishments in HCM City. A must try for any whiskey lovers as there are nearly 10 pages in the menu dedicated to whiskey only. The bar is on the second floor of an old building on Mac Thi Buoi St., with a simple sign "f" outside – you probably won't notice it when passing by unless you know where to look.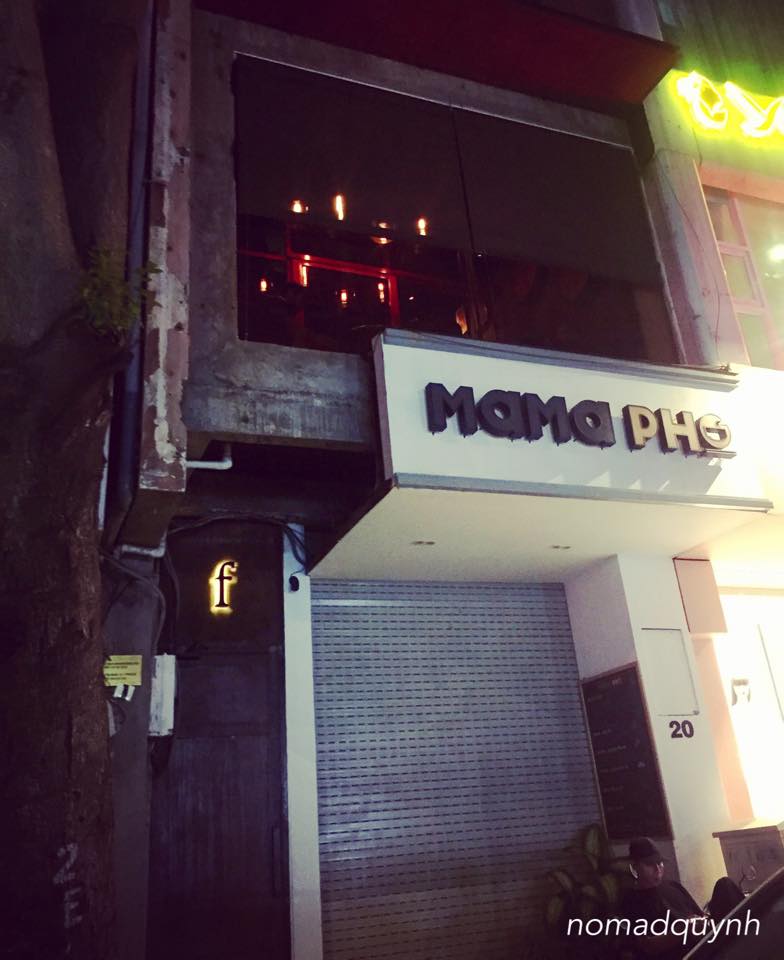 The entrance to Firkin (upper floor) with only an "f" sign
Whiskey is their specialty, therefore in the menu there are over 10 pages dedicated to whiskey only. As I'm not really a fan of strong ones, I opted for an Whiskey Sour with apple flavor.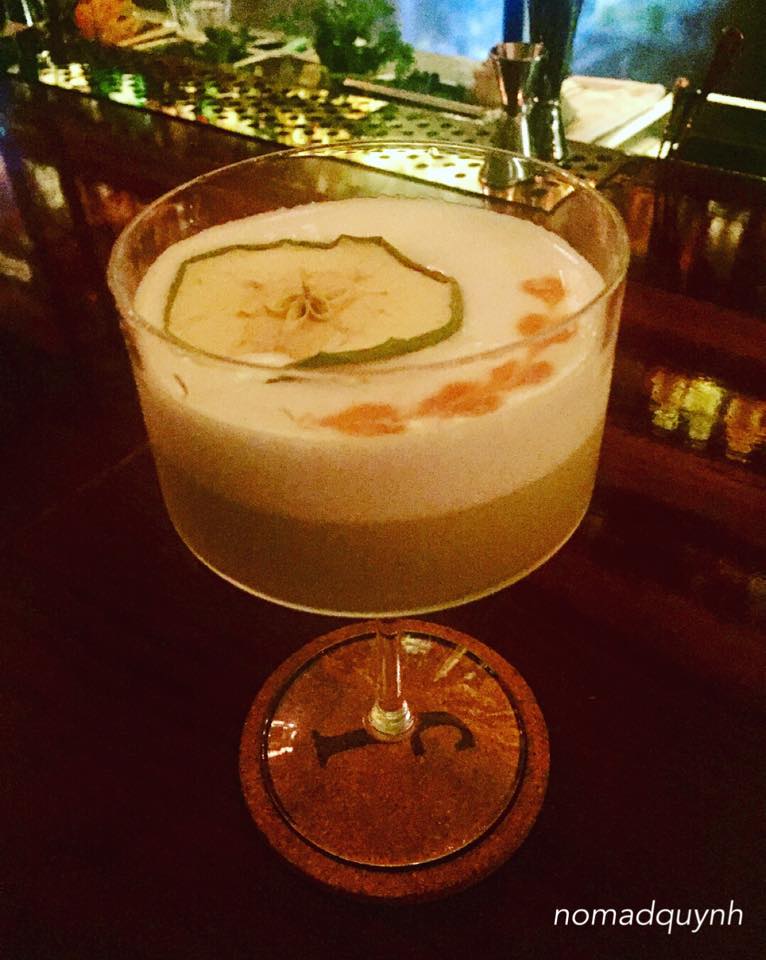 Whiskey Sour (VND180,000+) made with Cutty sark storm whiskey, Apple, Ambarella, Lemon and Plum Bitters
The signature cocktail menu consists of 5 types, among which I've tried 3 and absolutely love the Formula 20. A little bit sweet (from maple syrup), a little bit sour (from lemon), a little bit spicy (from ginger), a little bit of smokiness from whiskey plus an interesting touch from a piece of ham – together they created a perfect blend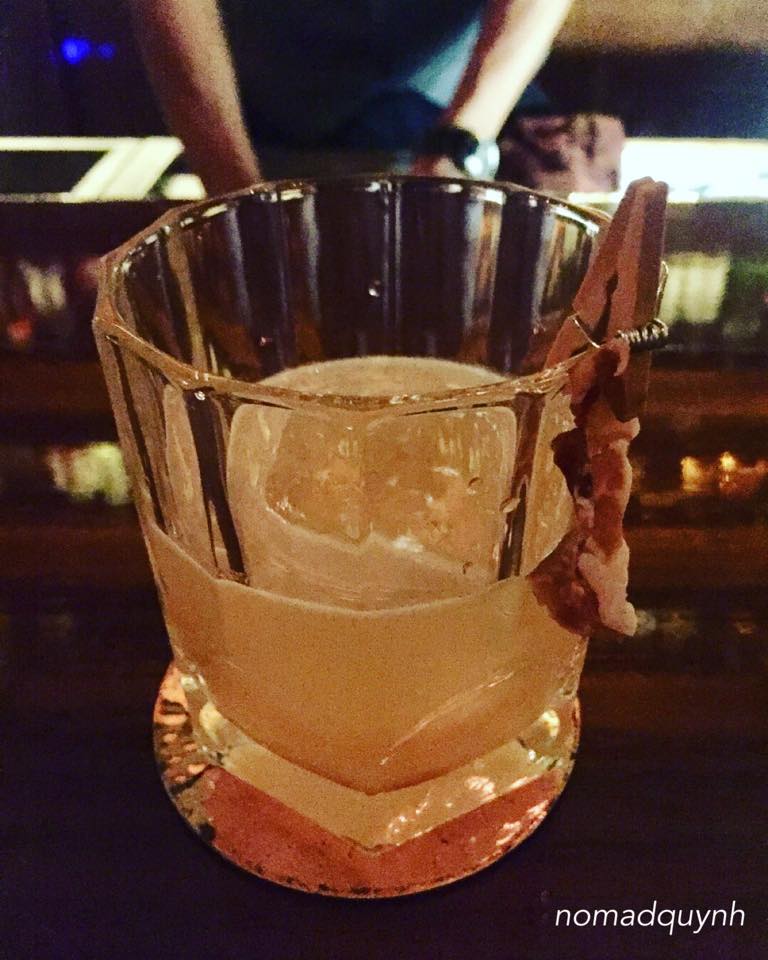 Formula 20 (VND260,000+) made with Ardberg 10yo Single Malt, Cutty Storm Whiskey, Maple Syrup, Lemon juice, Ginger and Cinnamon Smoke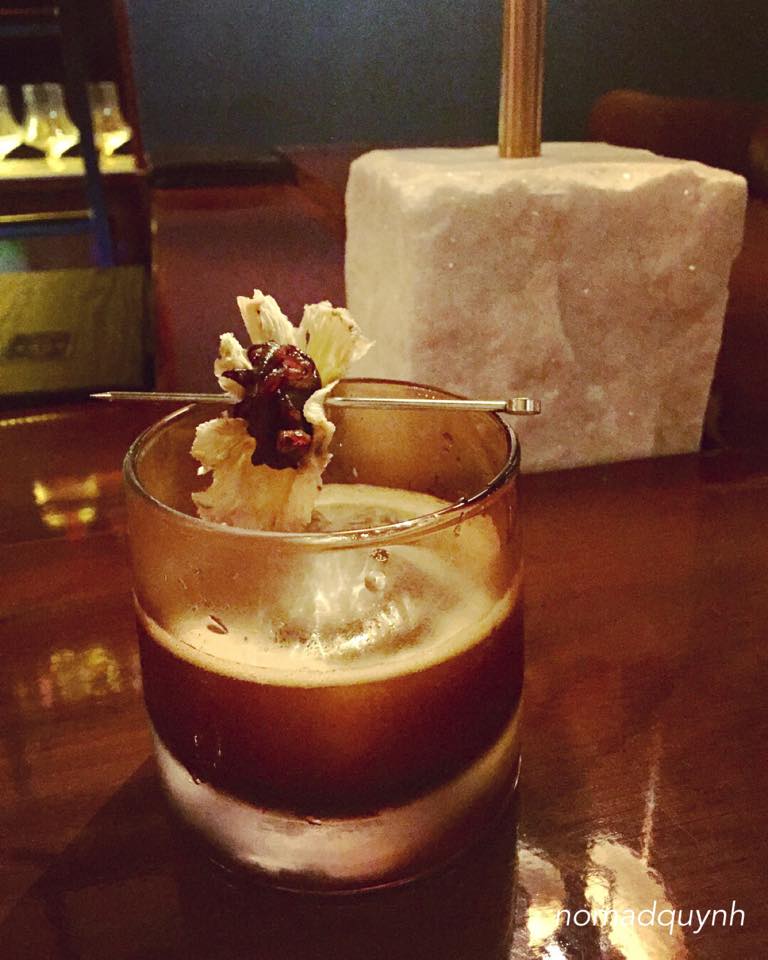 Rye's Up (VND220,000) made with Rittenhouse Rye Whiskey, Hibiscus Flower, Star Anise,   Black pepper and citrus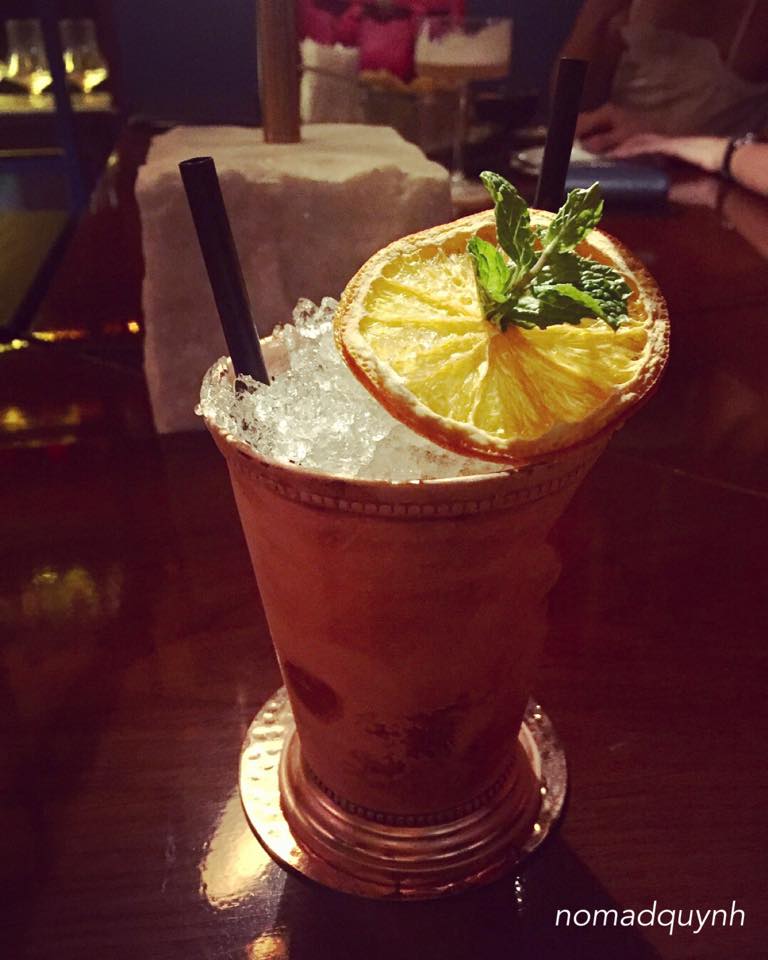 Bronze Bullet (VND250,000) made with Maker's mark bourbon, DOM Benedictine, Mint, Maraschino cherry & bitters
There are also some great finger food if you're feeling a bit hungry: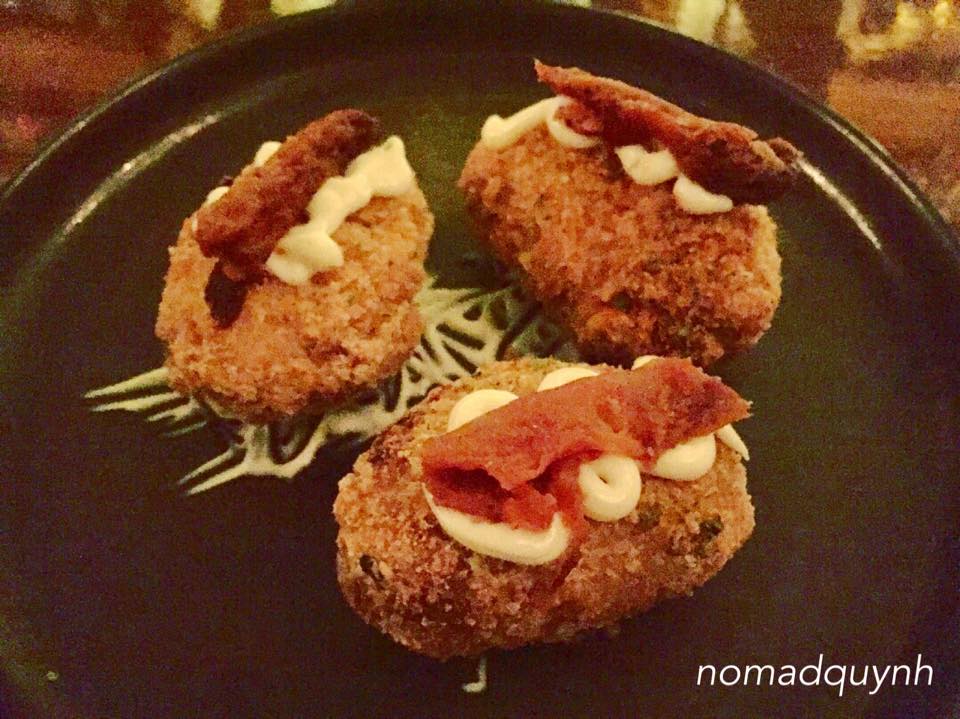 Tuna croquettes with tomato confit aioli (VND140,000+)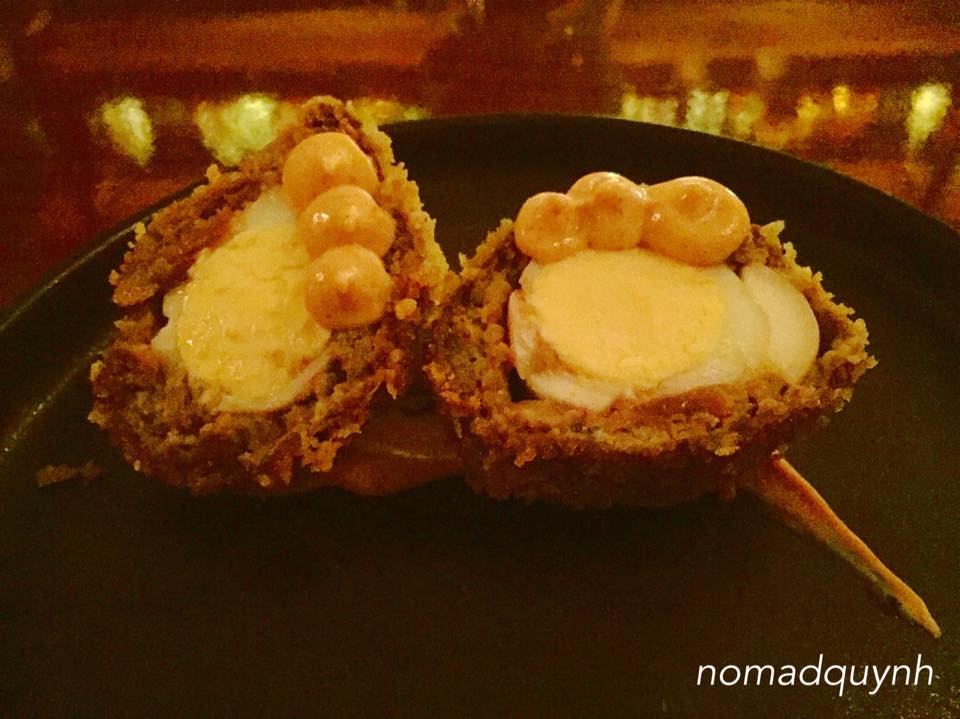 Beef scotch egg with chipotle aioli (VND60,000+)
You can choose to sit at the bar where you can watch the bartenders, at the sofa if you come in a big group, or outside at the balcony where you can smoke. The interior decor kind of reminds me of a Kingsman movie.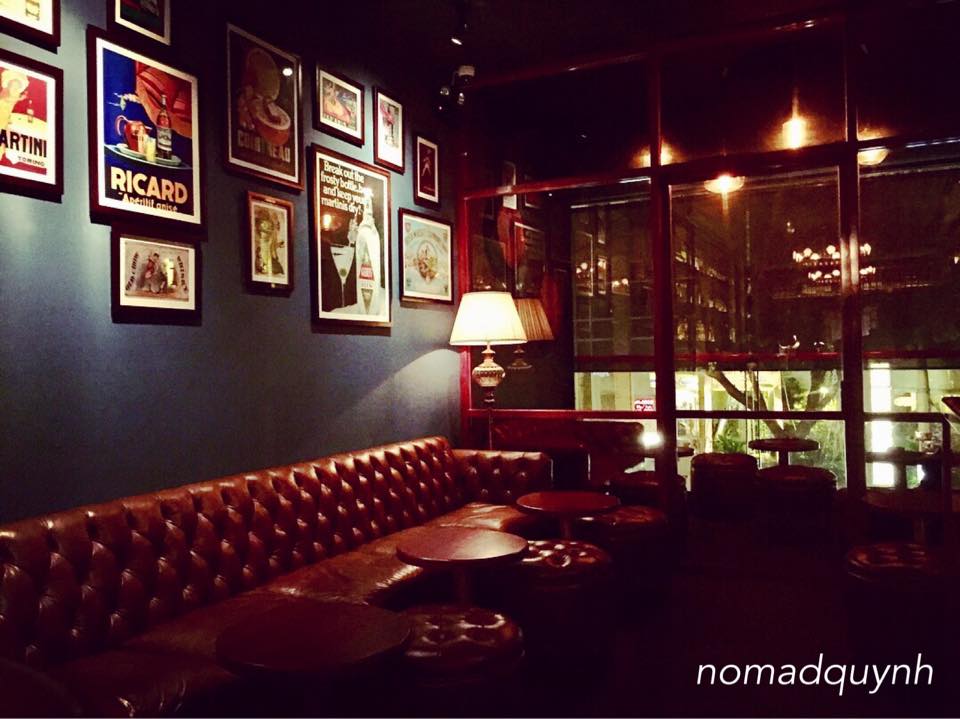 Sofa and balcony corner
The price is considered quite high in general by local standard, but there's a 30% discount if you come during happy hour (5-8pm everyday, applied for parts of the menu eg. signature cocktails, whiskey sour, bartender's choice…). Not bad if you feel like having some special whiskey-based cocktails in a nice setting 🙂
Firkin Bar
Add: 20 Mac Thi Buoi St., District 1, HCMC
Tel: 093 131 27 23
Opening hours: Everyday from 5pm to midnight
Facebook: https://www.facebook.com/firkinbar
The Nomad Quynh