Nê Cocktail Bar
The bar
Although Nê Cocktail Bar has just been opened not that long ago, it is quickly making its mark on the Hanoi bar scene thanks to the unique cocktail list made by its award-winning mixologists.
Tucked away on the famous walking food street Tong Duy Tan, Nê is a simple and unpretentious hole-in-the-wall kind of place. But once you sip one of their signature cocktails, you will be amazed.
Hanoi Autumn – probably a must-try – is made from cốm (Hanoi's famous young green rice that's usually available only in autumn), rum, cointreau, orange juice, lime and honey. It tastes so delicious and smells so nice too!
Their signature cocktail – Hanoi Autumn (on the right)
If you are feeling a bit more adventurous and want to try something more unique, check out their Phở cocktail. It even comes with lime and chilli on the side! I won't give away spoilers, just gonna let you know that it definitely smells like Vietnam's famous phở (beef noodle) but not hard to drink at all, so don't worry. This is definitely a cocktail to remember.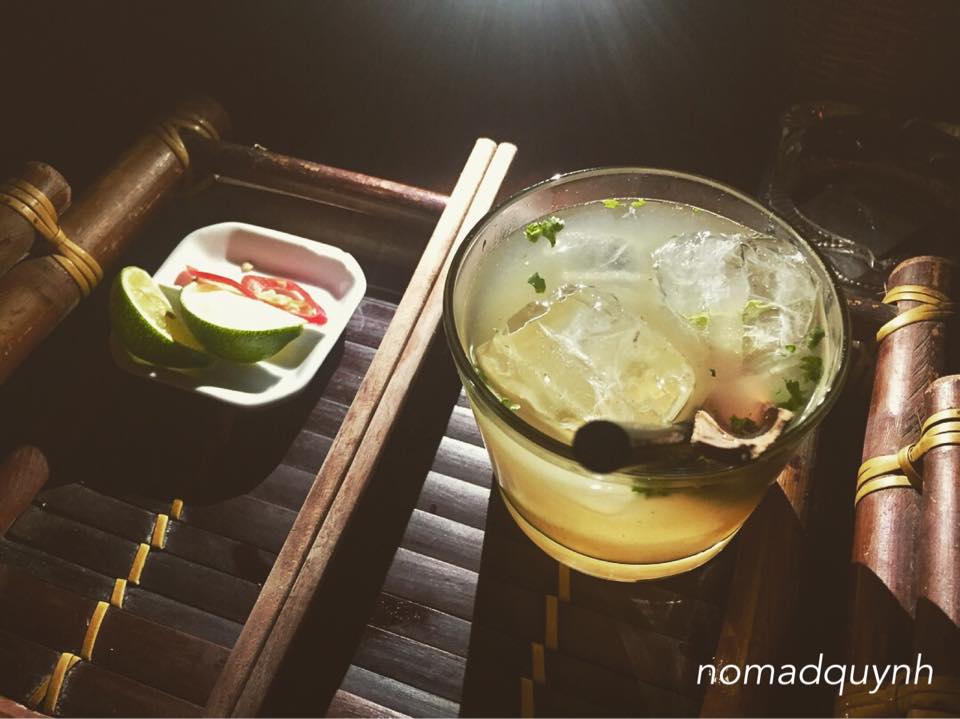 Another famous drink on their list – Phở Cocktail
Virgin on the Rock is another good choice if you like the combination of rum, strawberry, caramel syrup and red wine.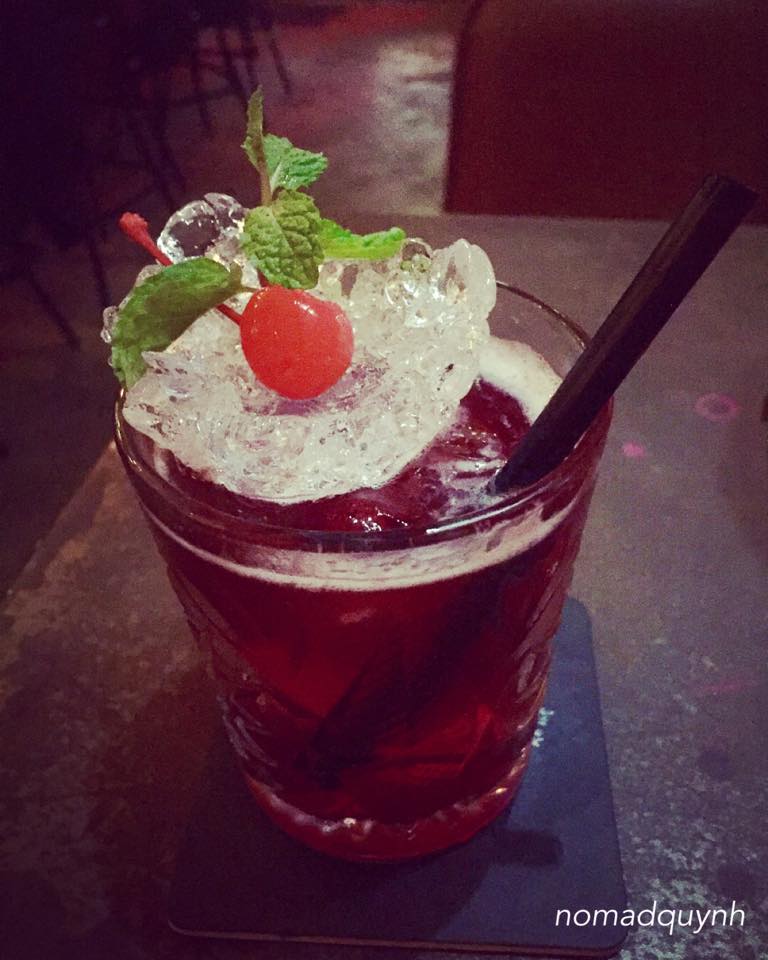 Virgin on the Rock
Nê's signature cocktails are priced from VND140,000 to 160,000, quite reasonable. All the classics are available too of course at around VND110,000. There is also a live band every Tuesday and Thursday evenings.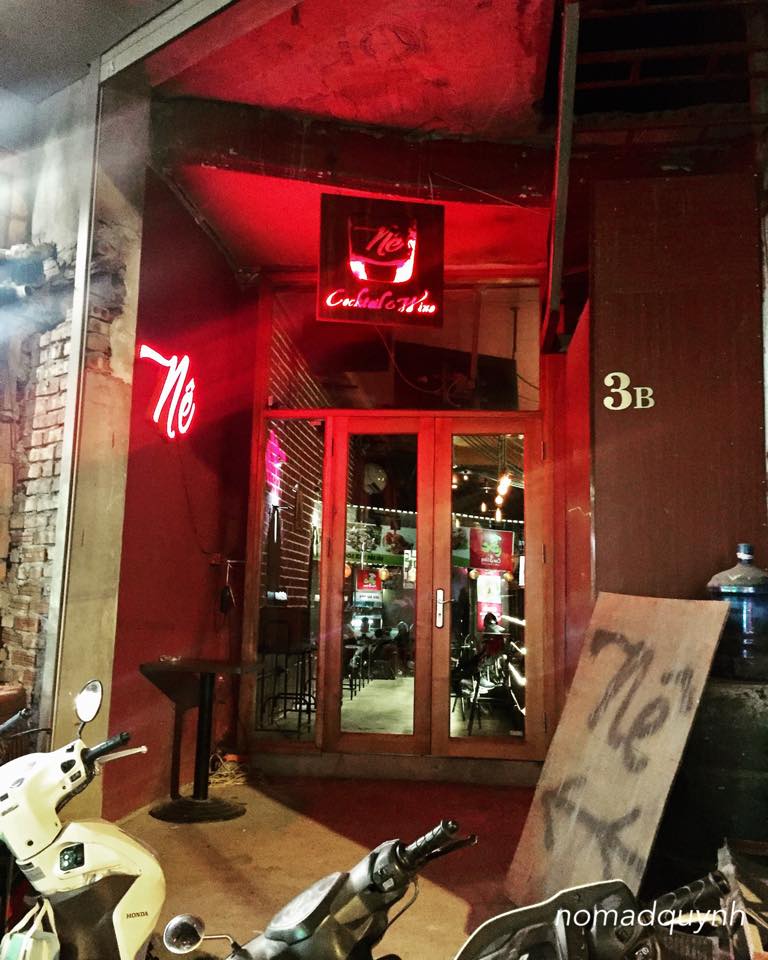 The entrance
Nê Cocktail Bar
Address: 3B Tong Duy Tan St., Hoan Kiem District, Hanoi
Tel: 090 488 62 66
Opening hours: Monday to Sunday from 7PM – 2AM
Facebook: https://www.facebook.com/NêCocktailbar-174456829728862
Comment: A great cocktail bar with unique signature cocktails made by award-winning mixologists.
The Nomad Quynh