Pizza Belga – a must-try for Neapolitan style pizza lovers in Hanoi
Update: Years later Pizza Belga is still one of the best pizzeria in Hanoi. I have made an updated review of the place on my new site: Pizza Belga – Pizza chuẩn Napoli tại Hà Nội
Pizza, along with spaghetti, are perhaps the most well-known Italian dishes in Vietnam. However, Italians might be sad to hear that the most common type of pizza most Vietnamese are accustomed to is in fact the American one, typically served in American franchises such as Pizza Hut, Al Fresco's, etc. While it might be up to personal preference and American style pizzas are good too at some places, my favourite is still the traditional wood-fired Neapolitan style, and the place that serves it best in Hanoi for me so far is Pizza Belga.
Located outside the city center at the expat area Tây Hồ, Belga might not be the most convenient restaurant to get to if you don't live around here, but for me the trip is totally worth it.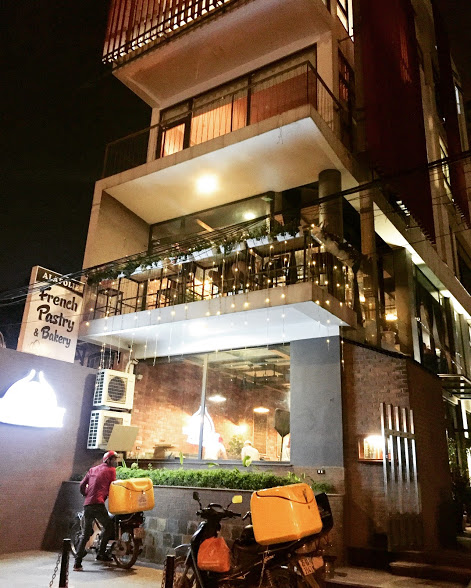 Spread over several floors of a spacious building at 225 Âu Cơ, this pizzeria can easily accommodate big groups. Besides indoor space, there is also a nice terrace on the first floor, and a cute small balcony on the second if you prefer to sit outside.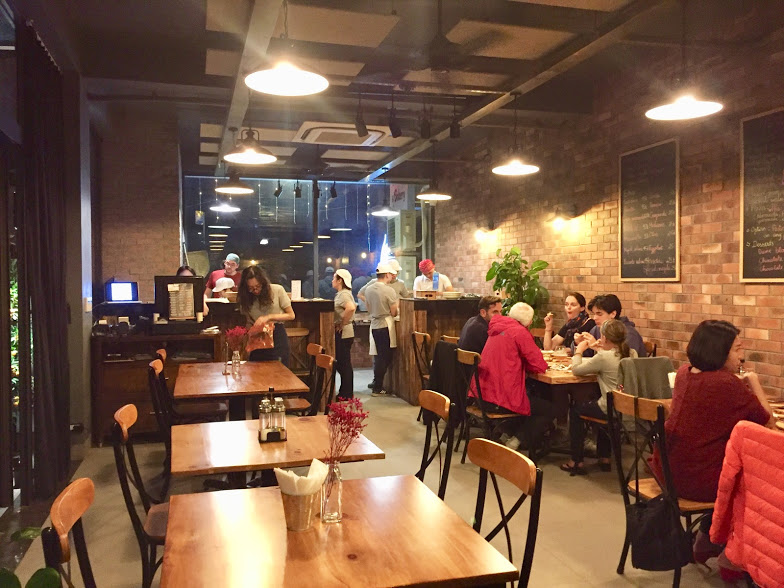 Indoor space on the first floor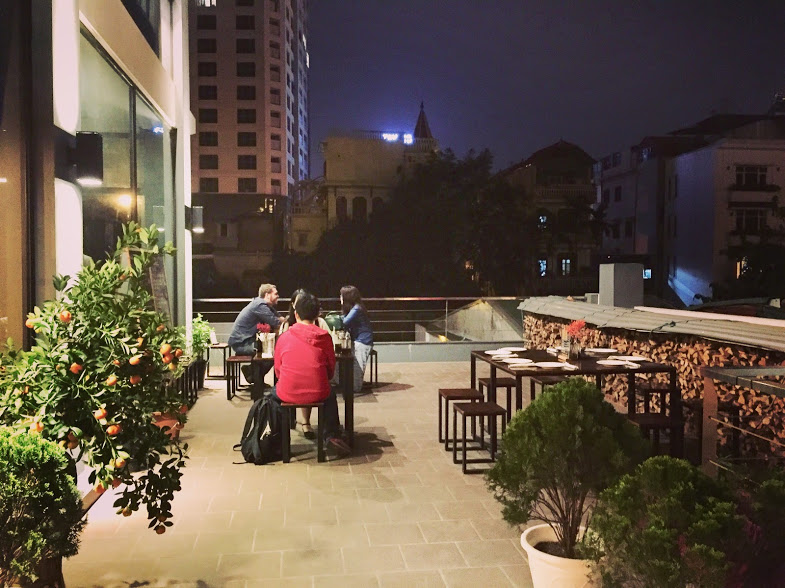 A cool terrace that would be perfect for hosting outdoor events when the weather is nice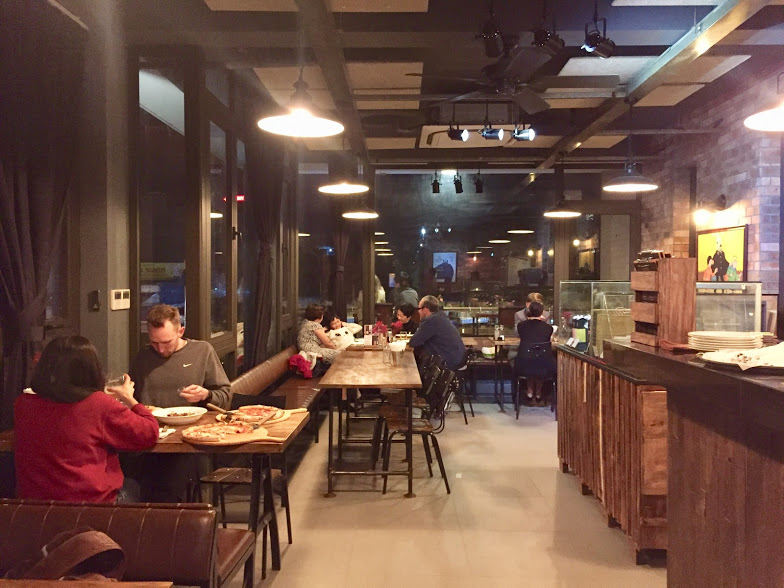 The 2nd floor with a cozy setting
The menu is quite simple and straightforward with only one page. There is only salad for starters, pizza and pasta for main course, plus some dessert. I have always liked that in a restaurant, since most of the time it's a good sign that whatever few options they have would be good. Indeed, the descriptions of each are already mouth-watering.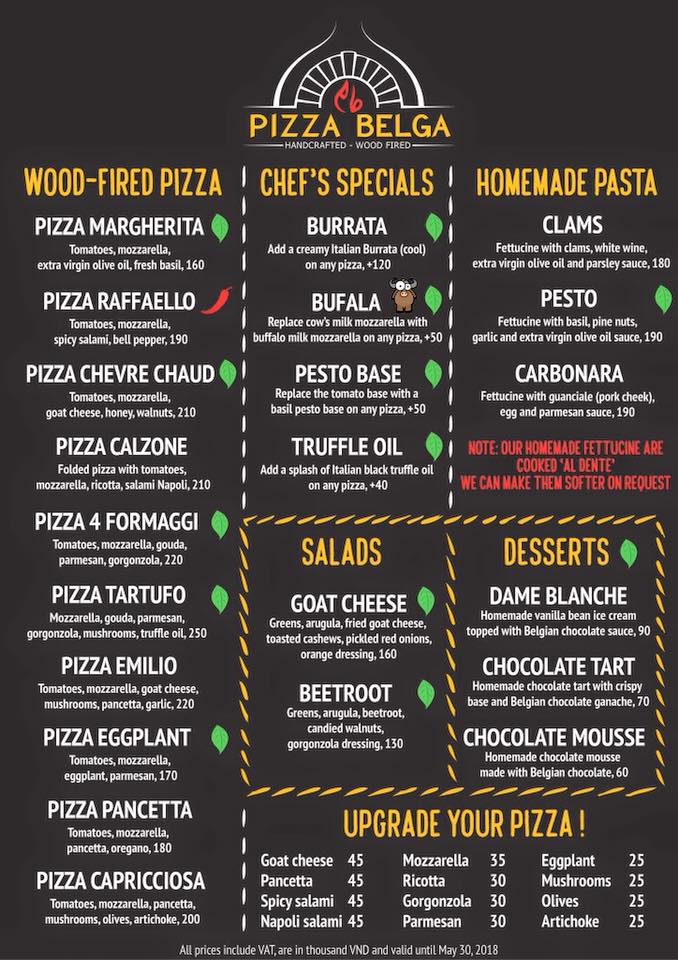 Belga's current menu. Source: https://www.facebook.com/pizzabelga/
For starter, there are only two choices of vegetarian salad, however both of them sound interesting: Goat cheese (VNĐ160,000) with ingredients including greens, arugula, toasted cashews, fried goat cheese and orange dressing; and Beetroot (VNĐ130,000) with candied walnuts, beetroot and gorgonzola dressing. I decided to go for the Beetroot salad as I love beetroot. It was indeed a perfect starter – all the ingredients were fresh, and the cheese dressing was of ample quantity which went very well with the beetroot and the rest. I would definitely recommend this one, even though I'm equally tempted to try the Goat cheese salad next time which I'm sure will be tasty as well.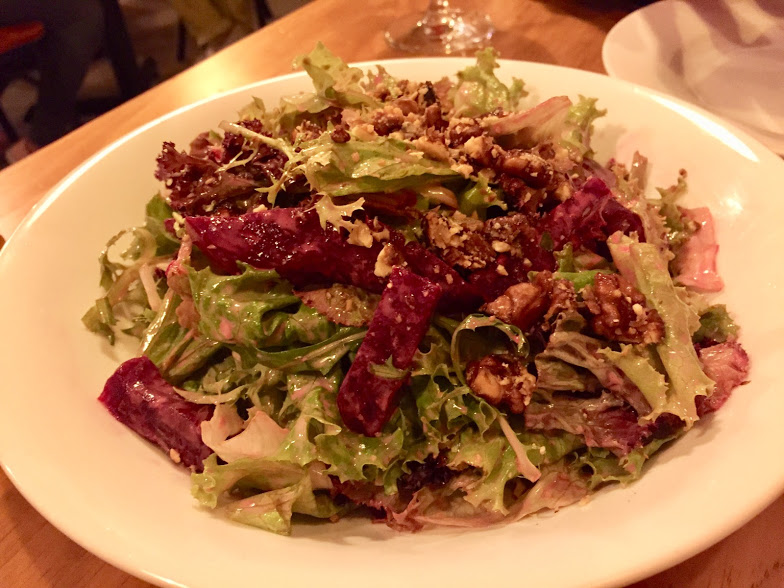 Next came the star of the show: the wood-fired authentic Neapolitan style pizza. This is a style easily recognized by the signature crust made with fresh hand-made dough, with the result being an airy, slightly crispy rim and a thin, soft center that droops when you pick a piece up by hand.
There are around 10 choices of wood-fired pizza, plus a few chef's specials that might be updated frequently. We opted for a half 4 formaggi (with tomatoes, mozzarella, gouda, parmesan, gorgonzola) and half Capricciosa (tomatoes, mozzarella, pancetta, mushroom, black olives and artichoke). Our pizza arrived looking perfect, and upon taking the first bite, I have no doubt this is one of the best ones I have had in Hanoi. The crust is light and airy, and we could easily tell all the ingredients were fresh, of high quality and came with a good balance of each which is not something all pizzerias succeed to achieve. The 4 formaggi is usually my favourite, but here I had a hard time picking which one I prefer as both were equally tasty. The price is also very reasonable, each pizza ranging from VNĐ160,000 to VNĐ250,000.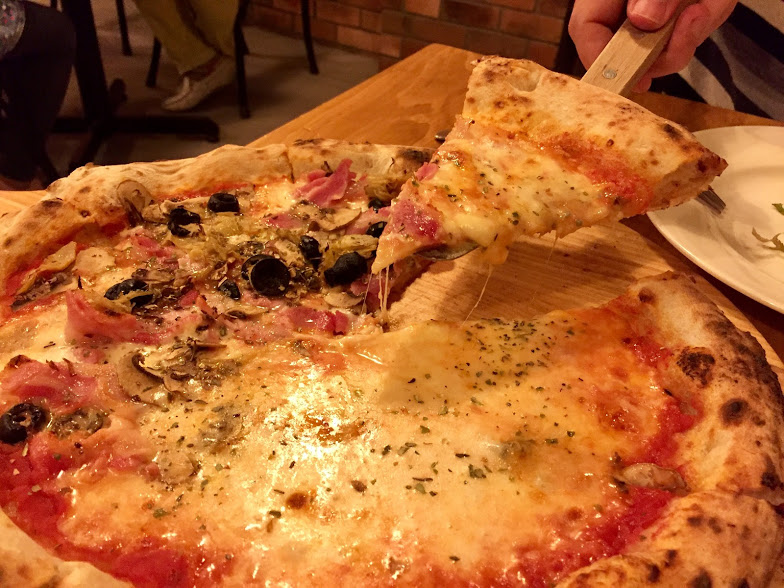 I always make a point to save my stomach for dessert, especially here at Belga where all the three choices sound tempting, even more for chocolate lovers. You have the Dame Blanche (VNĐ90,000) which is homemade vanilla icecream topped with Belgian chocolate sauce, the chocolate tart (VNĐ70,000) or chocolate mousse (VNĐ60,000), all are homemade with Belgian chocolate. I had my eyes on the Dame Blanche since the beginning of the meal, and it didn't disappoint. The homemade icecream was light, refreshing and not too sweet, while the chocolate sauce added a nice touch. This dessert came in a generous portion of two scoops and perfect for sharing among two people. I will likely order it again next time I'm here.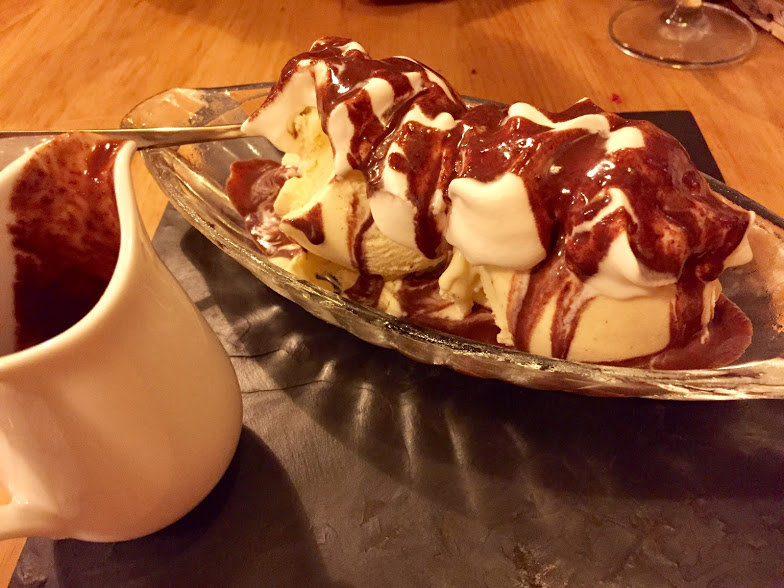 Aside from the above mentioned dishes, Belga also offers homemade pasta (fettuccine), typically cooked the Italian al-dente way unless you would like to specify otherwise. And every month a special limited type of pizza is served, which is usually very original and interesting so get it while you can!
Regarding drinks, besides a few wine options with price by glass ranging around VNĐ110,000-120,000, Belga offers an interesting craft beer list. Craft beer is a trend that has become popular in Vietnam recently, with a lot of new local breweries opening in town. Here at Belga, apart from the craft beer made by other breweries, they also offer their own in-house brewed one called La Sax – a Belgian blonde made from authentic Trappist yeast with crisp, grainy character and a creamy head (VNĐ100,000 per glass). This is quite a refreshing and easy-to-drink beer, worth trying for all craft beer lovers.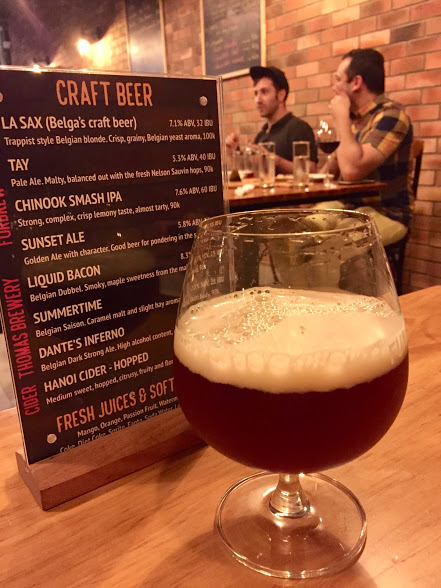 The service is also noteworthy. Their staff are professional, friendly and all speak good English. I was impressed when near the end of our meal, the Vietnamese manager came, asking how we were doing and apologizing for having been busy and not being able to tend to our table earlier. It was not something I experience often in Hanoi, and shows they are serious and passionate about what they do.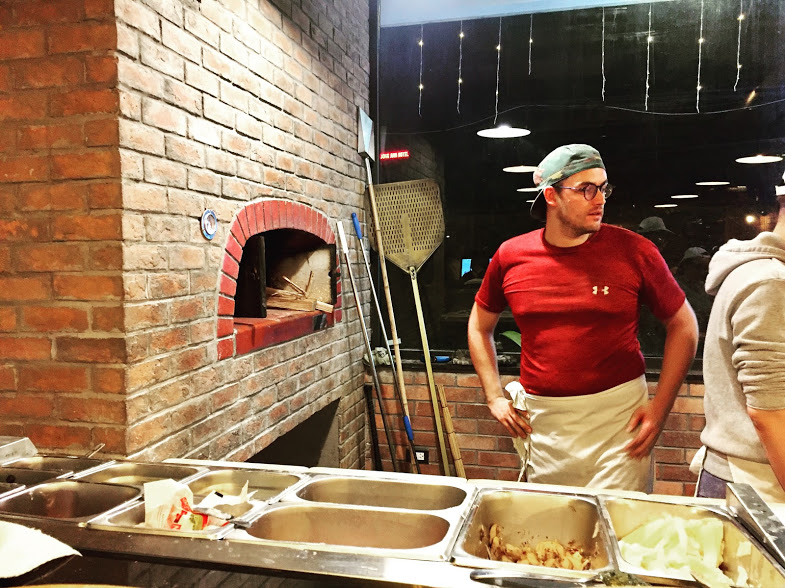 The busy chef next to his pizza oven
Belga's biggest disadvantage is perhaps the location, which is in the expat area Tây Hồ but quite far from the city center, meaning most of their frequent customers would be the expats living nearby. They offer delivery service as well but only within 5km so as not to compromise the quality of the food. If you are truly a pizza fan, or if you love a good, authentic Italian traditional pizza and do not mind a bit of travelling, give them a try and you won't be disappointed.
Pizza Belga
Address: 225 Âu Cơ, Quảng An, Tây Hồ, Hà Nội
Tel: 0167 301 8883
Opening hours: Wednesday to Sunday: 18.00 to 23.00; Monday and Tuesday closed
FB Page: https://www.facebook.com/pizzabelga/
The Nomad Quynh