Tomatito brings funky Spanish tapas to HCM City
Speaking of foreign cuisine in Vietnam, Italian, Japanese and Korean are certainly the most familiar. However, Spanish cuisine is gaining more and more well-deserved attention and has become one of the most trendy foreign food here these days.
I myself have to admit the first time I was introduced to the idea of tapas, I immediately fell in love with it. Who doesn't like chilling out after a long day of work next to a group of friends, with a drink and several plates of delicious small bites to share? 🙂
Perhaps that's why it's no surprise to see a lot of new tapas bars making their entrance into the market, and Tomatito is one of the most recent.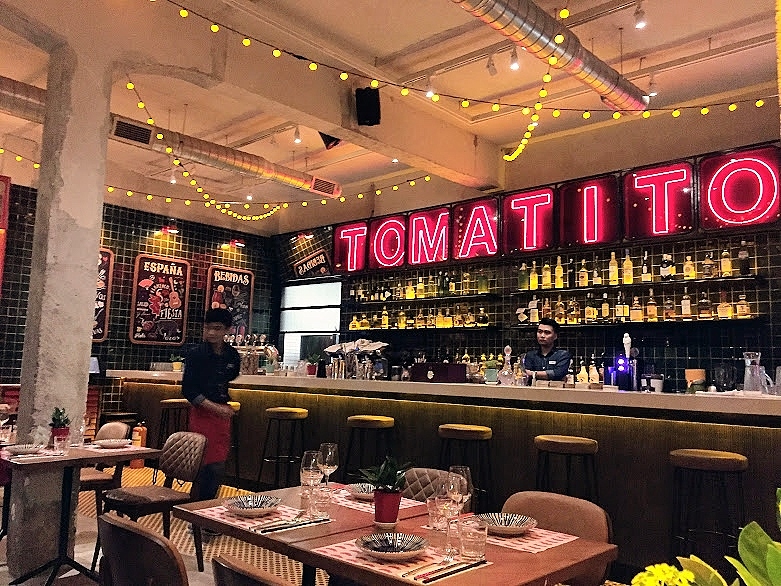 Fans of tapas from Manila and Shanghai are probably already familiar with this name. Indeed, this HCMC branch is chef Willy Trullas Moreno's third child, born under the same concept after two other successful openings of his in the above cities of Asia. What separates Tomatito from the rest of tapas restaurants here is the fun and playful spirit that shines through, just like their slogan "Sexy tapas bar".
Opened several months ago in the burgeoning foodie area of District 1, a few hundred meters away from the famous Bến Thành market, Tomatito – Spanish for "little tomato" – is set out to be one of the most popular places to socialize after work, especially with the nearby metro line project underway.
The entrance into the restaurant is charming with an added element of mystery. Upon arriving at number 171 Calmette Street, look for the small opening on the right side of Marou Chocolate Bar, which will turn into a small staircase that leads you to Tomatito upstairs.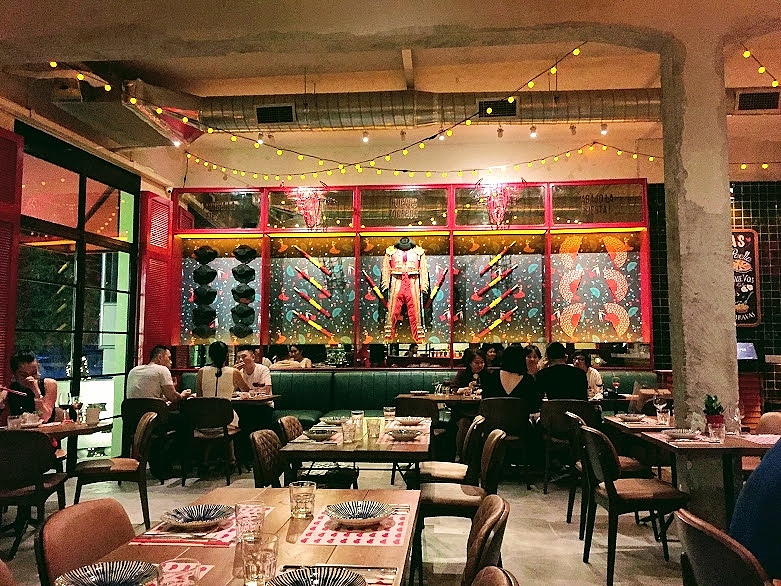 Opening the door for me and my companion was a pretty hostess who ushered us to the table we reserved. I looked around. The interior design is chic and modern with the overall tone being red – the appropriate colour for a Spanish restaurant. There are plenty of tables for couples or groups to sit down for a relaxing meal, plus a bar area for guests who prefer some casual drinks and chit-chat.
Being a tapas bar, tapas is no doubt the heart and soul of this place. However that's not to say there aren't other Spanish dishes on the menu. Under the chef's talent, every dish carries a touch of creativity and its own personality in it.
We decided to start with "Salmon TNT 2.0" (VNĐ195,000++), the signature appetizer that I've heard many rave about, and we were not disappointed. It was one of the most unique executions of Balik salmon I've had, a wonderful combination with sour cream and truffle honey on top of crispy filled crackers. Just like the name suggests, it was indeed an explosion of taste and well explained the somewhat high price.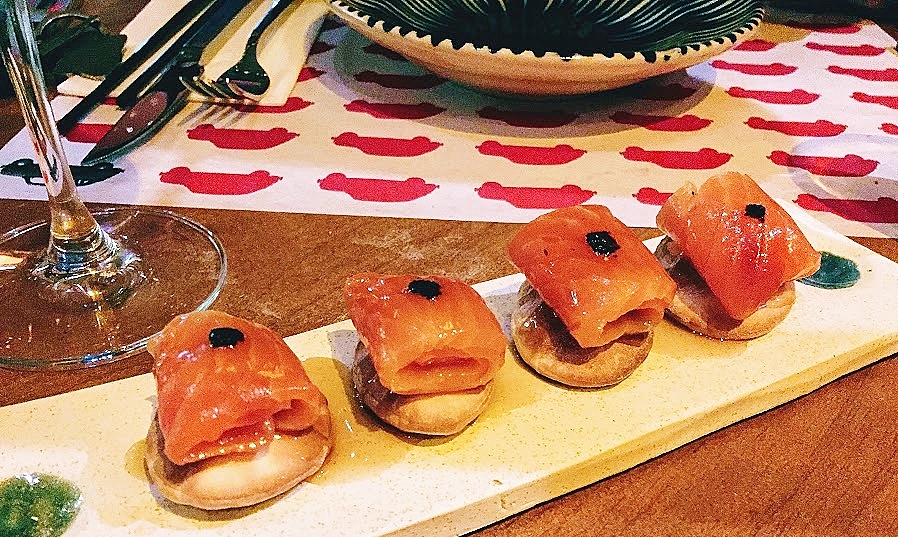 My friend wanted to sample another fish dish, and the seared tuna loin in avocado mousse, gazpacho and black olives (VNĐ145,000++) caught his eyes. Usually I'm not a big fan of tuna but this one actually nailed it. It was perfectly cooked, soft and flavourful, while the accompanying sauce and vegetables gave the whole dish a more well-rounded taste. I would definitely recommend this dish for fish lovers.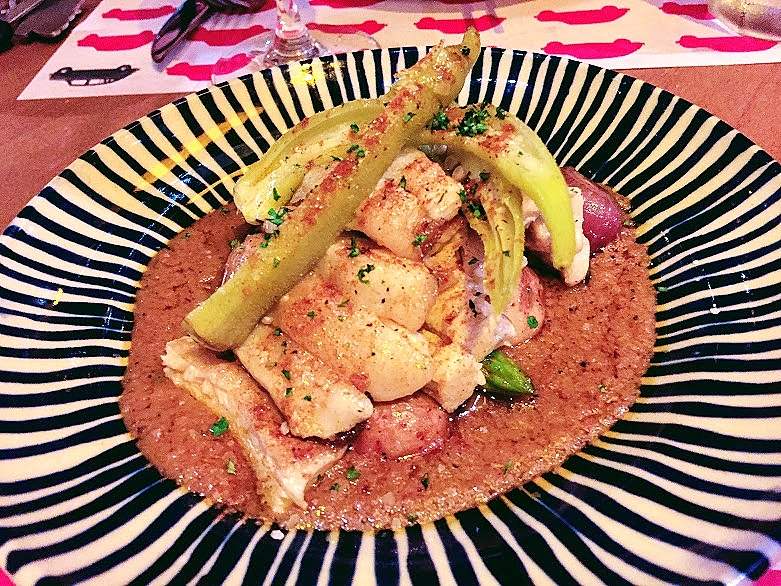 Our next choice was medium rare Australian Angus BBQ steak with mushroom and green peas (VNĐ230,000++). Another fantastic offer in the menu I might say. The beef was deliciously juicy and flavourful with a melt-in-your-mouth tenderness, and for such quality it was a reasonably-priced dish in my opinion.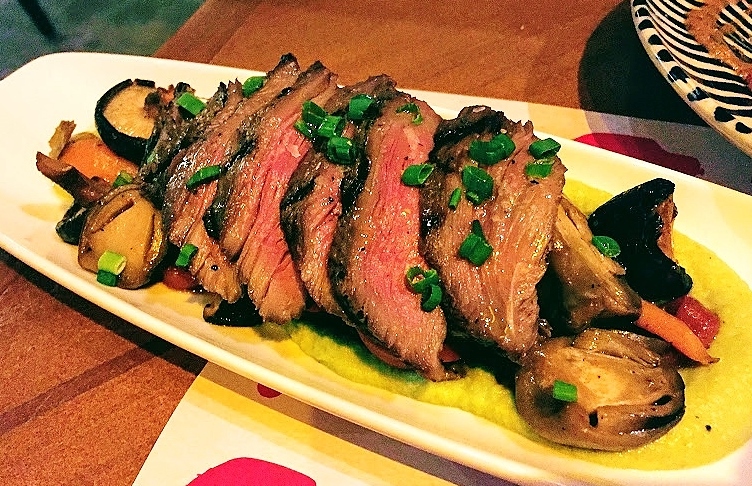 As usual, I had already started eyeing the dessert menu section before the mains came in. The dark chocolate brownie with caramelized truffle popcorn and mascarpone mousse (VNĐ120,000++) to me looked like the most interesting option, and indeed I was very happy with my choice. While the dark hot chocolate was made from top notch ingredients and thus already delicious on its own, truffle popcorn is what makes this dessert stand out from all the similar ones in town I've had. Needless to say, I devoured it so fast and no doubt will order it again in my future visits.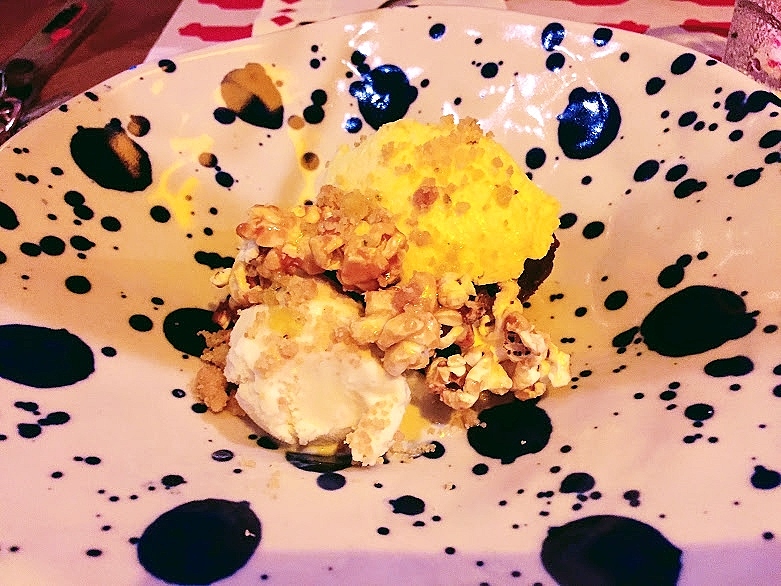 Regarding drinks, you will certainly find the Spanish staple cocktail Sangria here, in two different versions made from red and white wine. Some of the most famous Spanish wine are also available by glass and bottle, and will surely satisfy the most difficult wine lovers.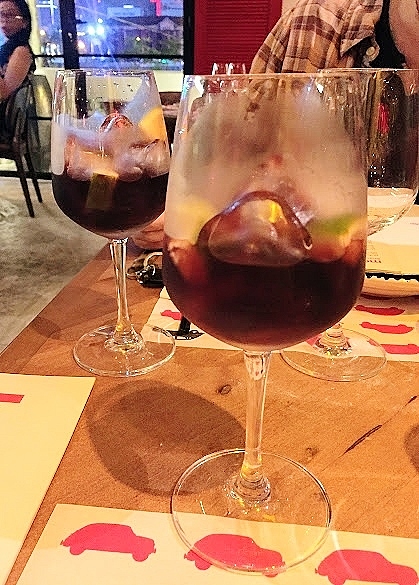 The service is every bit as good as I would expect from a place managed by an international team like this. All the staff are professional as well as friendly. The price might be somewhat on the high side, but with their great food, funky vibes and good management I can see this place become one of the most popular destinations in HCM City for expats and modern locals alike to unwind after long days of work.
Tomatito Saigon
Address: 171 Calmette St., Nguyễn Thái Bình Ward, District 1, HCM City
Tel: 0869 388 864
Opening hours: Everyday from 11am – 11pm
Facebook page: https://www.facebook.com/tomatitosaigon/
The Nomad Quynh