Japanese fusion style Pizza 4P's wins diners' hearts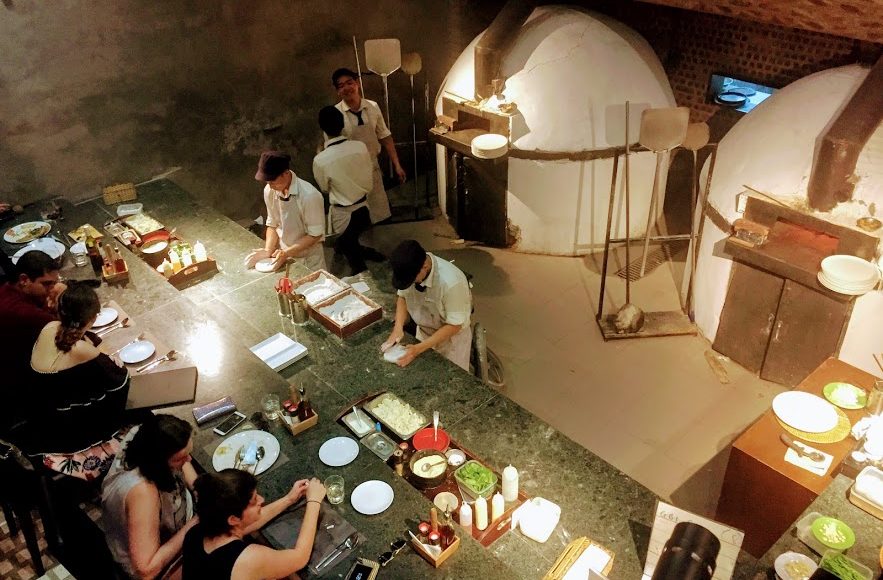 Pizza is perhaps one of the most universally-loved dishes. The Italians often pride themselves on making the best one or having some of the best pizza chefs on earth. While some people might agree with that, in Vietnamese biggest cities like HCM City and Hanoi, where there are no shortage of Italian pizzerias around, the most popular destination for pizza lovers, locals and foreigners alike, is actually a Japanese fusion style pizzeria named Pizza 4P's, which stands for "Platform of Personal Pizza for Peace".
It was a beautiful Wednesday evening, and I had a date with a foreigner friend who told me "I've had too much of Vietnamese food. Let's go out for pizza". We headed out to 4P's – a place we've been to numerous times and never been disappointed with the food. Its beautifully designed venues and convenient locations add to its advantages as well.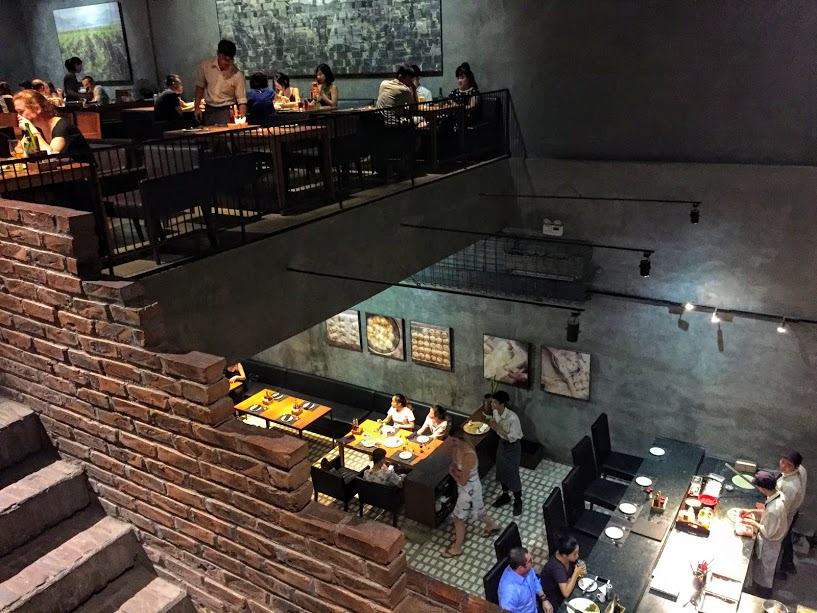 As we sat in front of the wood-fired ovens, I looked around and couldn't help admiring them for being completely full even on a weekday, as with all their other branches, nearly 10 in total, in all the biggest cities of Vietnam – HCMC, Hanoi and Danang. They are perhaps one of the very few restaurants here where you have to make a reservation several days in advance in order to guarantee a seat. So what's their secrets? Quality products maintained with consistency, professionalism and great attention to details – things the Japanese are widely known for.
Let's talk about the food. 4P's products are fresh, delicious, consistent and creative. They produce their own cheese, about 8 kinds everyday, from fresh milk in Đơn Dương – a small town one hour drive from Đà Lạt in the central of Vietnam.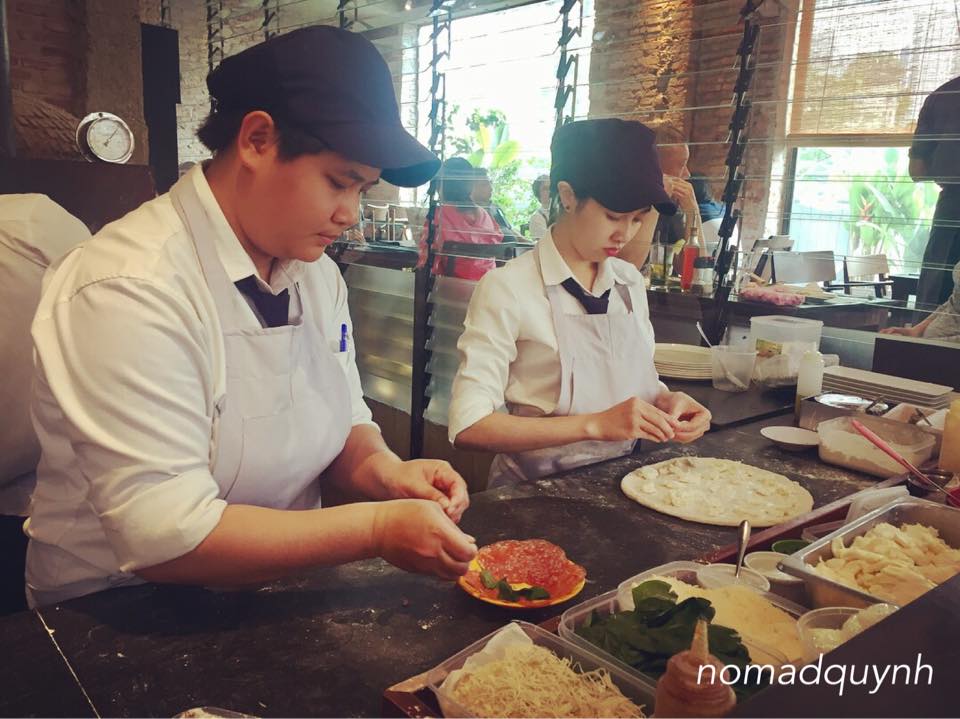 Their burrata salad with parma ham and mixed tropical fruits (VNĐ120,000+ for a small one and VNĐ220,000+ for a big one) is one of my favourites. The delicious combination of juicy sweetness from the fruits, the slight saltiness of the ham, the richness of the cheese and a touch of creaminess from their house-made fennel sauce makes for a very refreshing dish and a perfect starter in the hot and humid tropical weather of Vietnam.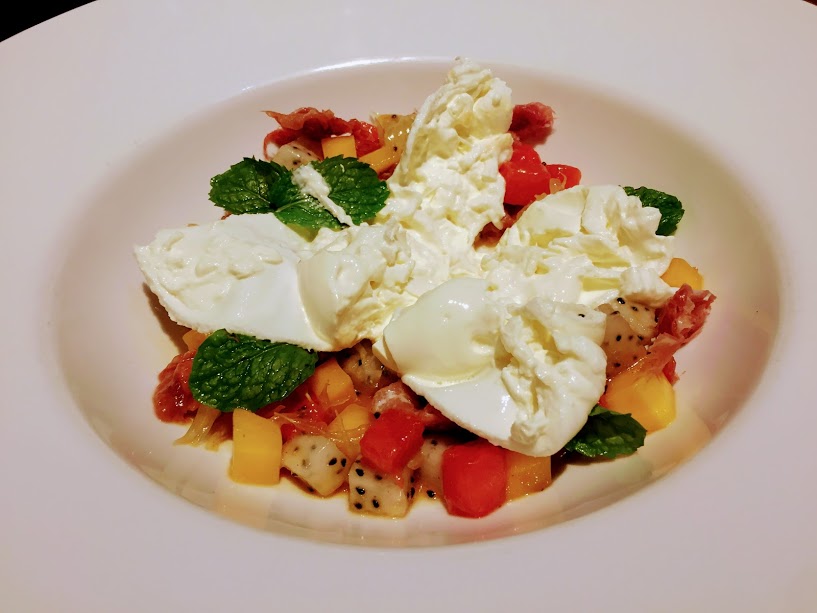 Their signature dish and must-try, as the name suggests, is certainly pizza. Amond their bestsellers is the 5-cheese (VNĐ280,000+) made from parmesan, mozzarella, camembert, blue and taleggio cheese, all house-made. Cheese goes very well with something sweet, thus honey is also served on the side. This is without doubt the best cheese pizza I've had in Vietnam. If you love cheese like me, this is one you cannot miss.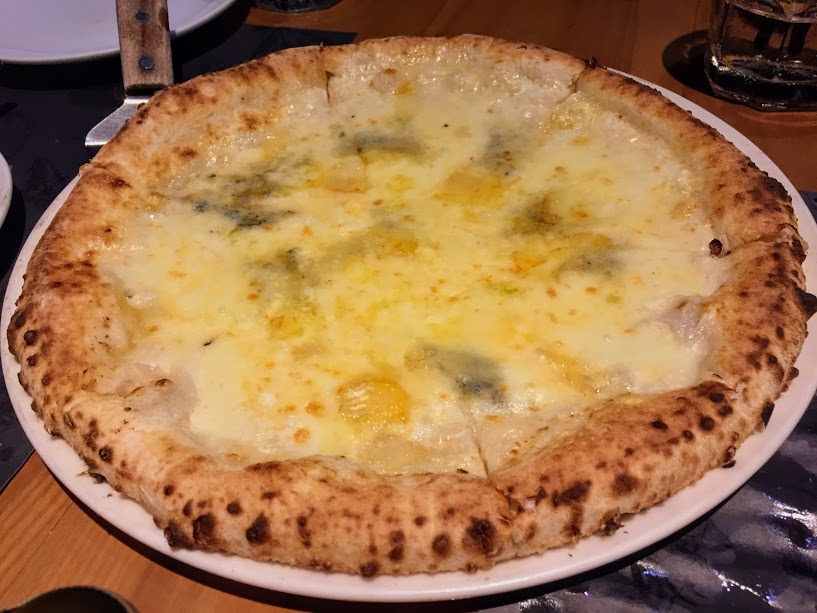 Otherwise, if you prefer less cheese on the base, try the burrata parma ham pizza made with fresh burrata cheese, parma ham, cherry tomatoes and arugula (VNĐ290,000+). All the vegetables come from their contracted farm also in Đơn Dương, with the concept "farm to table" to ensure their freshness.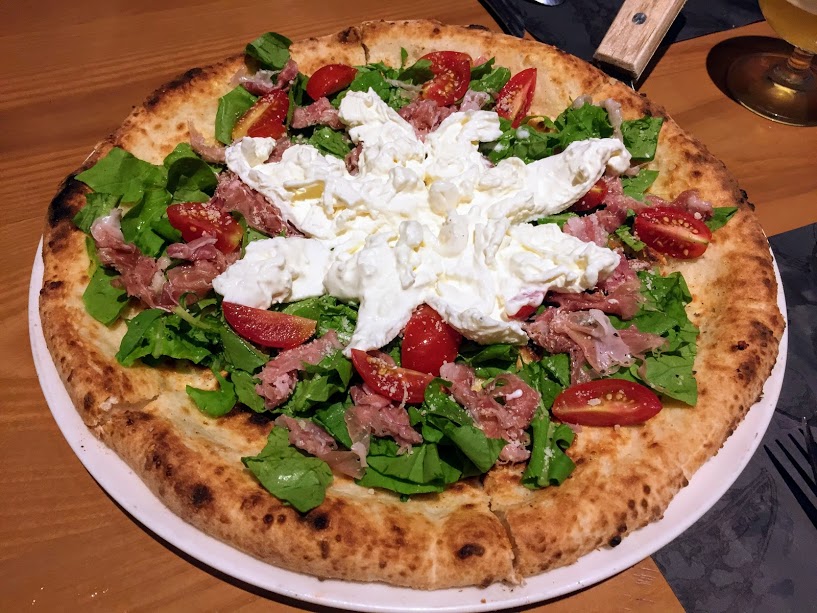 And of course, since this is a Japanese-owned pizza brand, there are interesting fusion flavours such as salmon sashimi, chicken teriyaki or Japanese ginger pork pizza. Once in a while even more creative seasonal pizzas are featured on the menu, for example "chả cá" pizza, taken after the famous chả cá dish in Hanoi. Half-half option is also available for those who likes to sample different taste.
Next to pizza, pasta is another dish that 4P's is famous for. My companion opted for fresh house-made fettucine with stewed beef tongue (VNĐ220,000+), while my choice was also fettucine with shrimp, mushroom, cream and nuts (VNĐ178,000+). Both were very good – perfectly al dente, fresh and flavourful – but the shrimp and mushroom version was probably more unique. I highly recommend it, especially to someone who likes their pasta rich and creamy like me.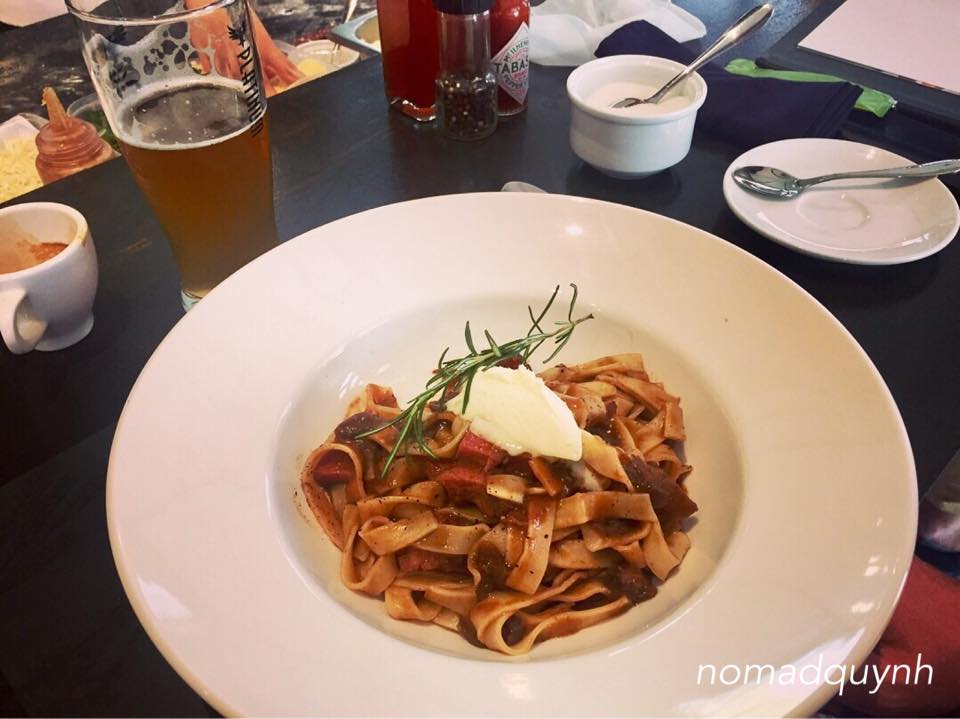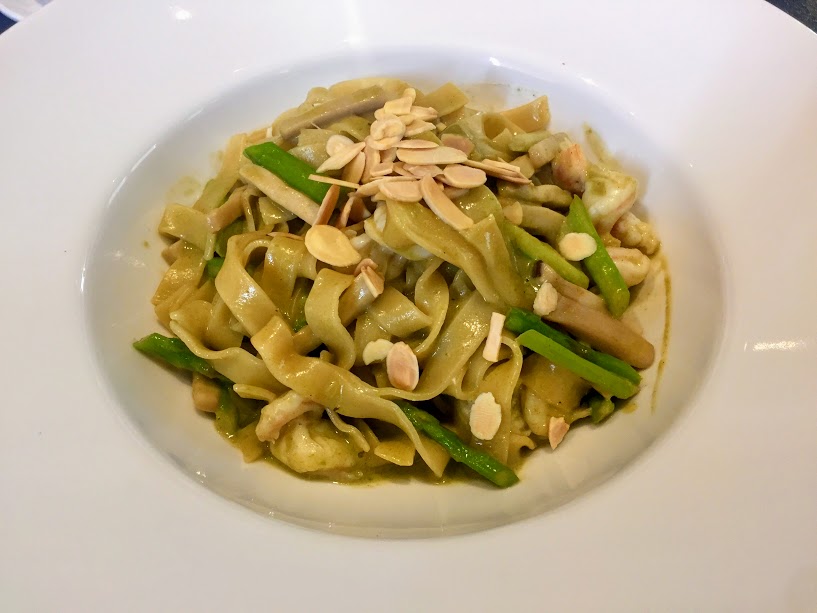 Savory dishes are not all of 4P's appeals. If you have a sweet tooth like me, you will fall in love with their heavenly desserts. Their double cheesecake (VNĐ60,000+) is in my opinion the best cheesecake in the city and certainly a must-try if you like it soft, light and airy. Otherwise if you prefer the traditional American style, go for the non-baked berry cheesecake (VNĐ70,000+).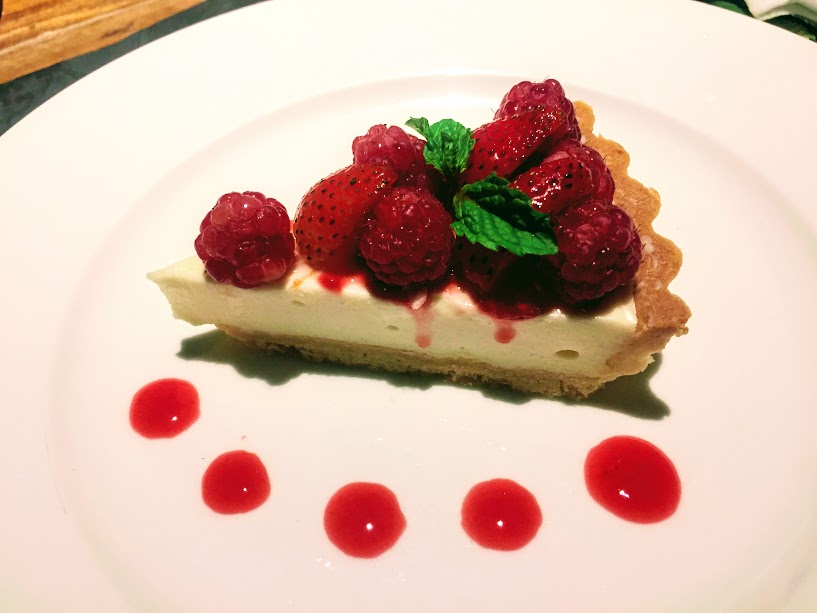 Their lemon tart (VNĐ60,000+) or creamy pudding (VNĐ42,000+) are other good choices, and if you're feeling a bit more adventurous, why not try the Camembert icecream (VNĐ45,000+). Many Westerners might shudder with the thought of mixing camembert and icecream, but 4P's version of camembert is not too strong and thus makes a very interesting combination. I even dare to say I enjoyed it 😀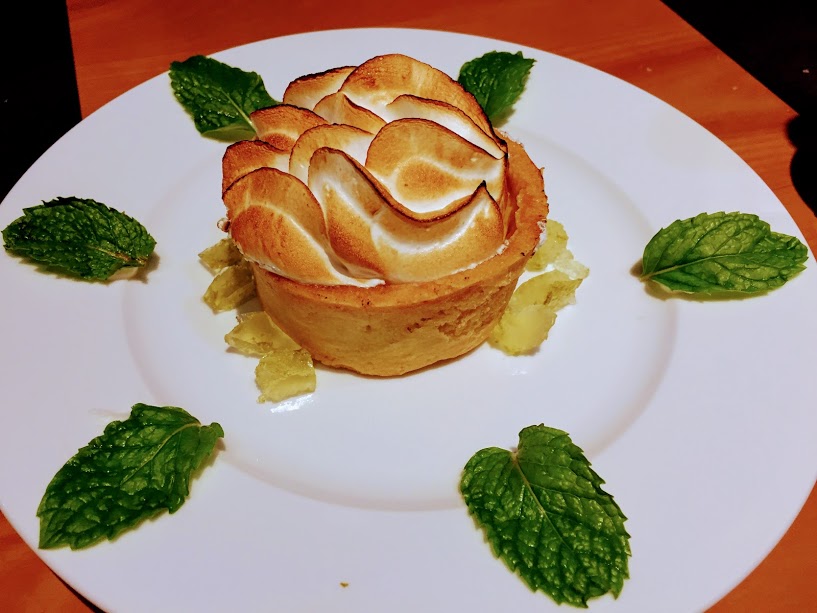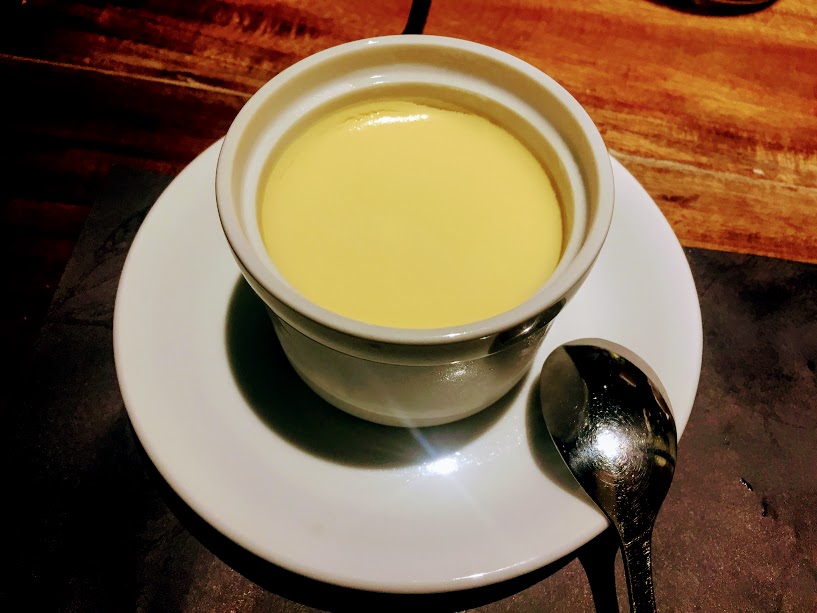 In short, if you are in Vietnam for a short stay and ever miss the comfort food from home, check out Pizza 4P's and I guarantee you won't be disappointed. However, make sure to book at least a day in advance, or just go there and be prepared to be served in an hour.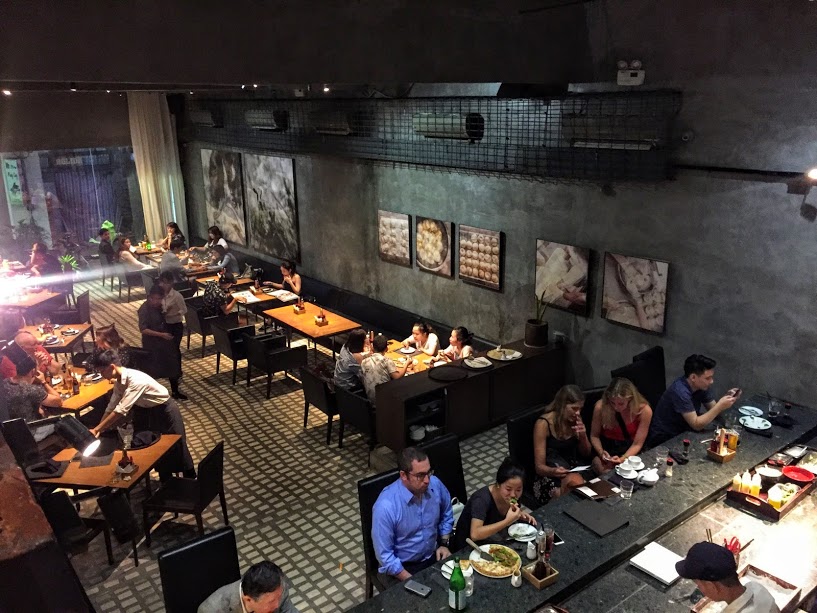 Pizza 4P's
Address: Several branches in Hanoi, HCMC and Danang
(Check out their website http://pizza4ps.com/location for the nearest one to you)
Tel: 028 3622 0500
Opening hours: Everyday from 10am to 11pm or 2am (depending on the location)
Facebook: https://www.facebook.com/Pizza4Ps/?ref=br_rs
The Nomad Quynh