RICO Steakhouse – quality steak for a nice occasion in Hanoi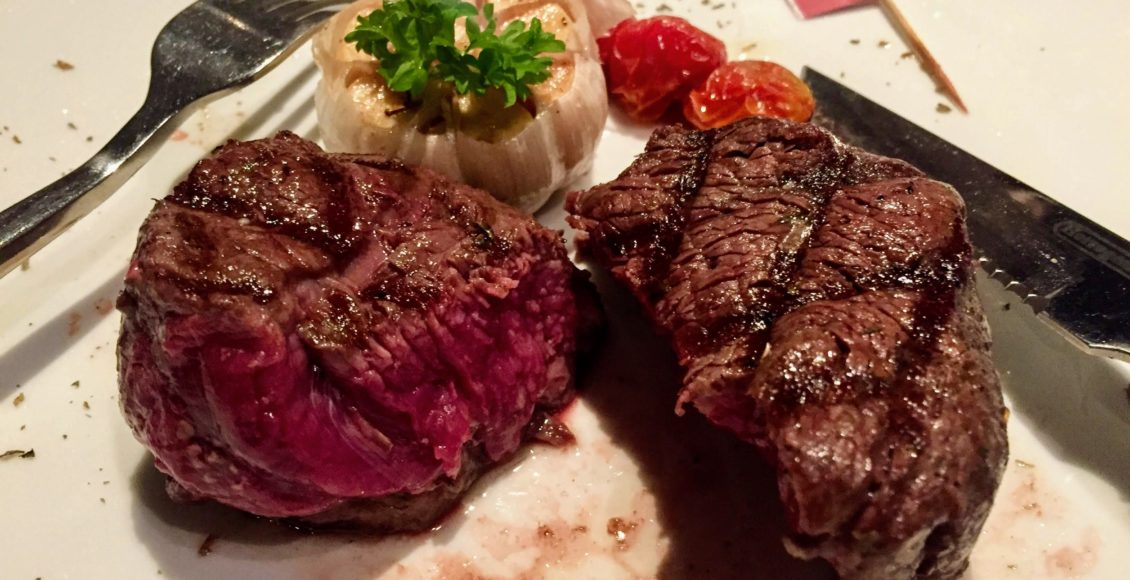 Recently it was the birthday of my loved one, and so I was looking for a nice place to bring him to. Steakhouse was my first choice as we are both fans of steak.
Among the most famous steakhouses in the city, Rico is a name I often hear mentioned. Deciding to give it a try, I picked up the phone to make a reservation, telling them it was for a birthday. To my pleasant surprise, a cheerful voice on the line told me they would set up a nice table for us and there would be a complimentary dessert for the special occasion. Sounds like very good customer service indeed.
The address was a bit confusing at first, but we managed to find the restaurant based on Google map. It was a beautiful French colonial style villa in a relatively quiet street very near city downtown, a perfect place to enjoy some romantic quietness away from the hustle and bustle of traffic.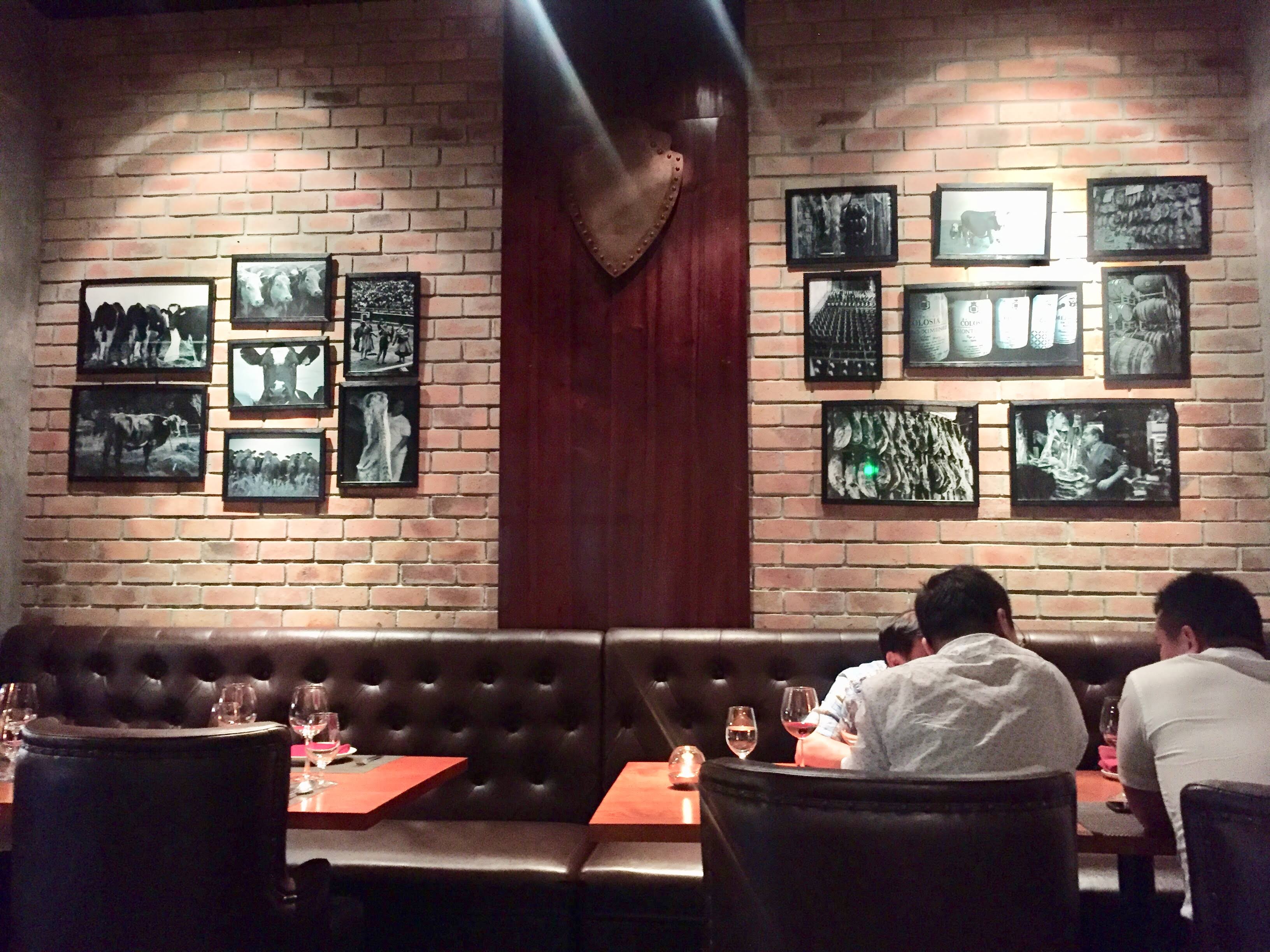 A smiley staff awaited us at the door and showed us to our reserved table. It was a humid evening, so we decided to sit inside where there is air conditioning, although I noticed there is a nice terrace outdoor which would be perfect for lunch time in cool weather. The inside dining hall is separated into two space, the bigger one is right behind the entrance and a smaller one next to it for private functions. The whole place is not very big, but gives out a very warm cosy vibe with yellow lighting and dark-themed décor.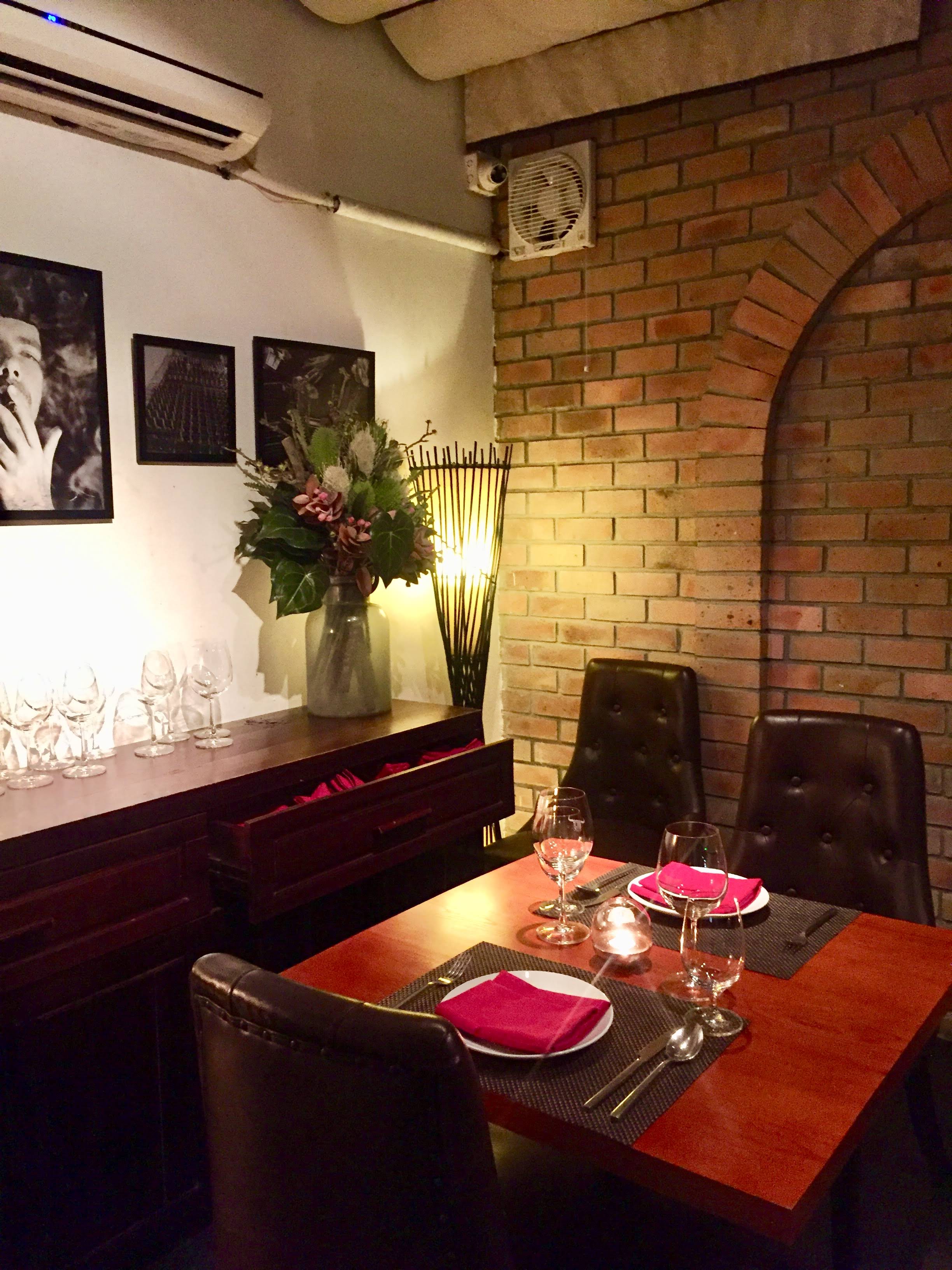 An intimate corner
Having heard this is one of the few places in Hanoi that offer Beef Wellington in their menu, we were both really looking forward to try it. Unfortunately, the staff informed us it had run out for the day. It turned out they only make a certain quantity of Beef Wellington everyday, and we need to book it in advance. I need to remember that next time.
We decided to go for steak instead, obviously. Most of them are Premium Black Angus beef, and we chose different cuts to try – one rib-eye and one tenderloin (VNĐ799,000 for 350g), both in medium rare. The menu also features higher end choices such as full–blood Wagyu Tomahawk MB6, from 1.2 to 2kg and would be a good sharing options for a bigger group, or Wagyu Striploin MB6 at VNĐ1,299,000/250g or VNĐ1,799,000/350g.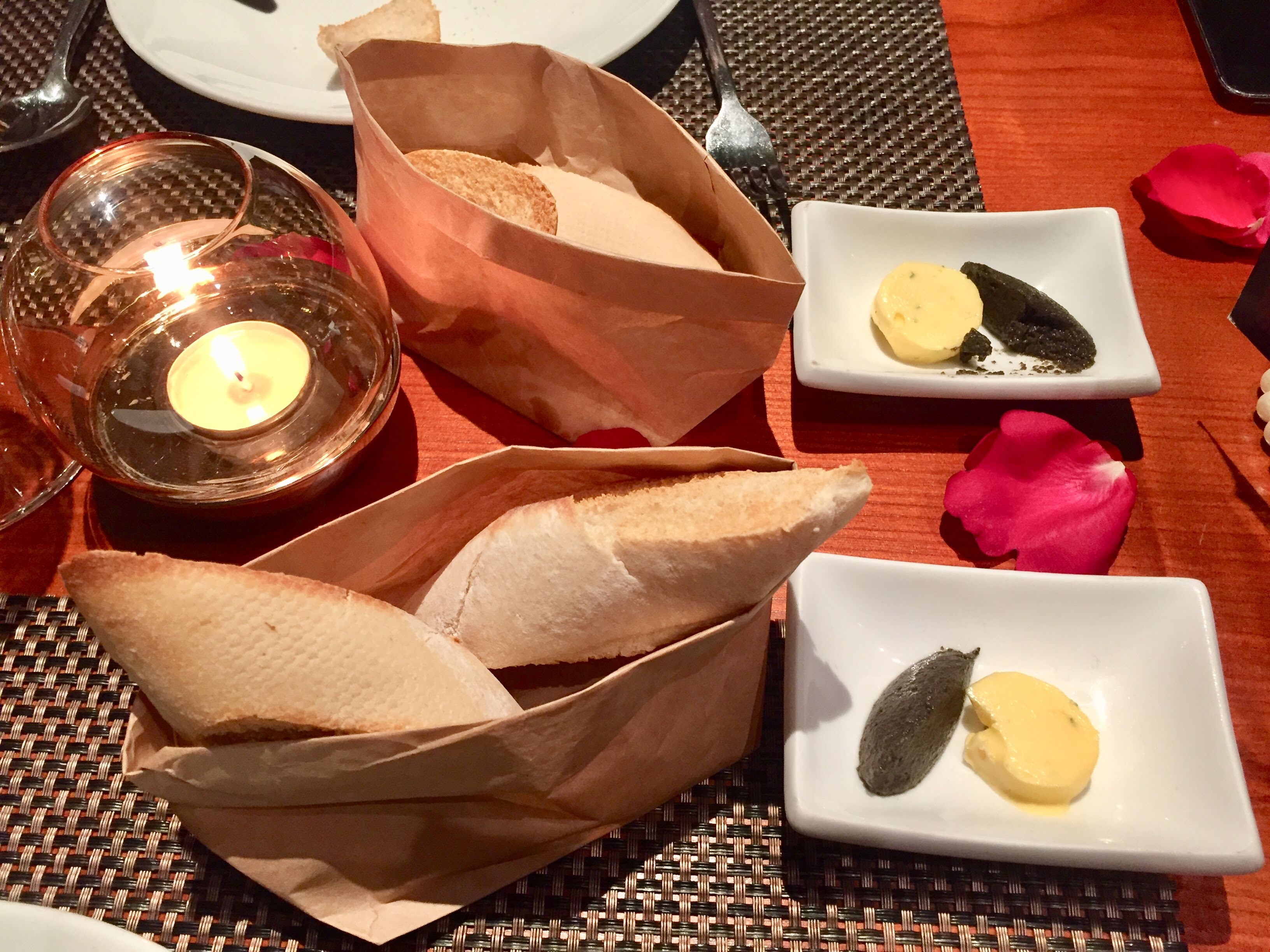 Our steaks arrived after the wine and the complimentary bread, which is quite a standard practice in most good western restaurants in Vietnam these days. At this price range, high quality steak done right is what customers would expect, and indeed we were greatly satisfied. Both our steaks were very tender, juicy and most importantly, they were cooked exactly medium rare as requested – a fact which could be hit-and-miss depending on where you go.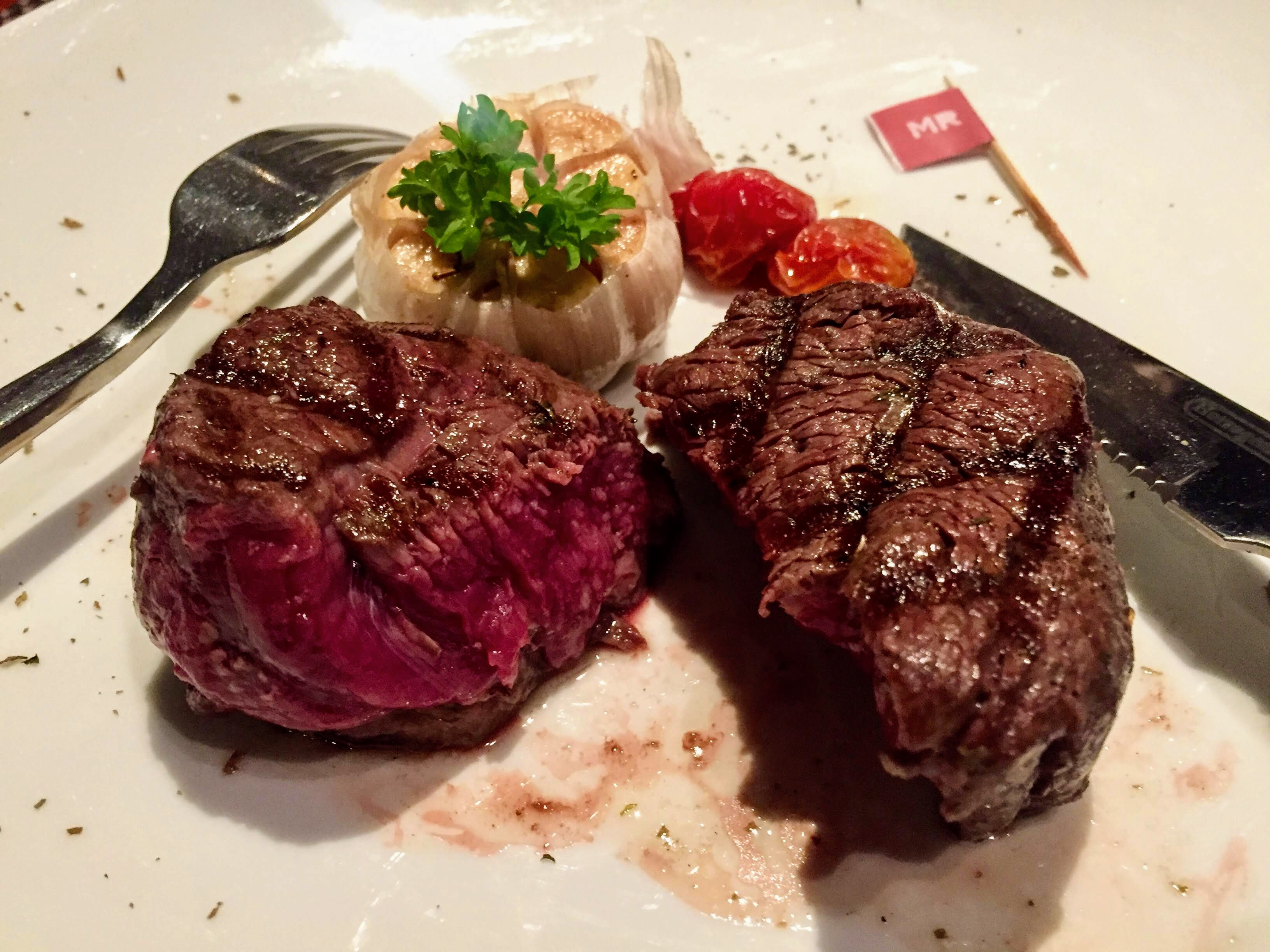 Premium Black Angus tenderloin steak
Premium Black Angus rib-eye steak
A good steak would not be complete without good sauces and side dishes. For sauces we chose three different kinds – red wine, truffle and blue cheese with walnuts – each priced at VNĐ59,000. Then for sides, we went for ratatouille and mushroom with bacon gratin (VNĐ69,000 each). I honestly can't find anything to complain about them, they were all perfect. I especially recommend the blue cheese with walnuts sauce which probably had the most depth in terms of flavour and was amazing.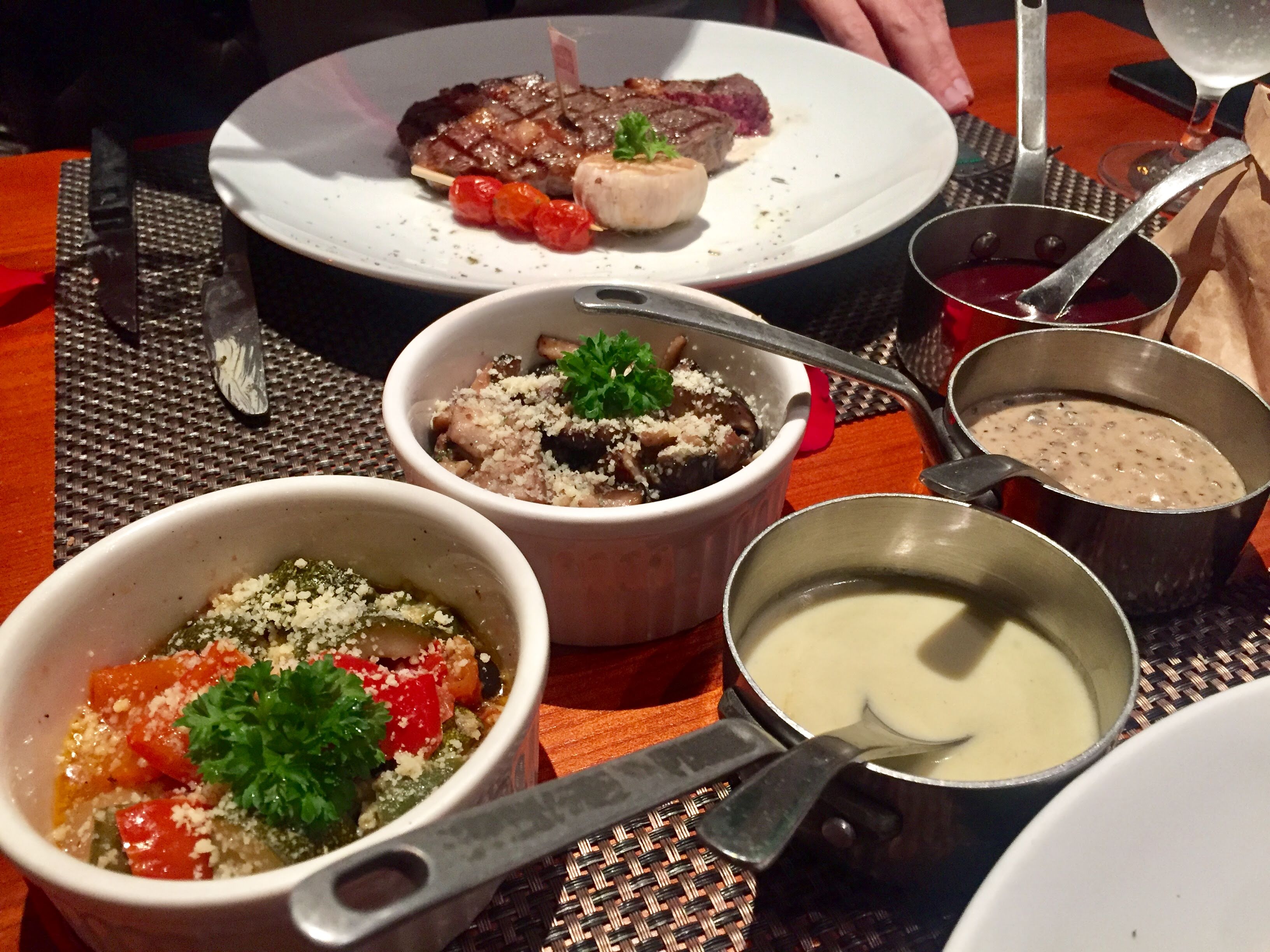 Great sauces and side dishes compliment the steak wonderfully
Upon finishing our main course, just as I was told before on the phone, a complimentary chocolate fondant served with vanilla icecream and English sauce, which is normally priced at VNĐ119,000, was brought out to us. The cake was beautifully presented with a happy birthday message written on it, accompanied by the birthday music playing in the background. It was a perfect end to our lovely meal. As someone with a sweet tooth, I enjoyed the dessert a lot and will likely order it in my future visits.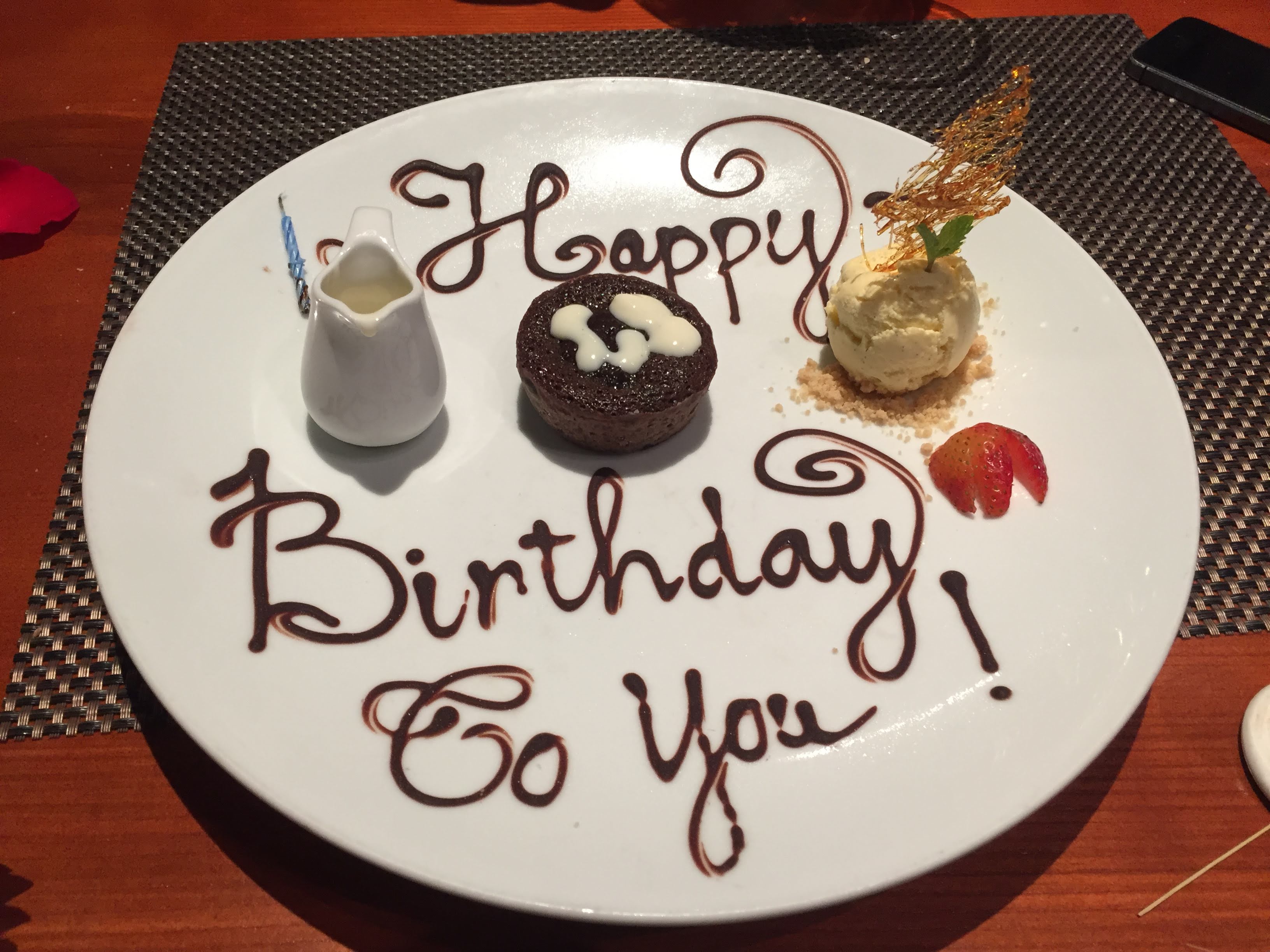 Besides steak, the menu does offer other choices as well such as pasta (VNĐ189,000), premium New Zealand lamb chops with dauphine potatoes and chimichurri sauce (VNĐ539,000), and of course, the famous Argentine Beef Wellington which I failed to order this time at VNĐ719,000 plus a higher end option with foie gras at VNĐ889,000. I definitely will have to return for that dish. Starters and salads are also available.
Regarding drinks, being a steakhouse there is certainly no shortage of nice red wine options in Rico's menu. My glass of Sangria was very refreshing and enjoyable as well. On the other hand, if you would like to give this place a try without breaking the bank, check out their very reasonable set lunch options at VNĐ250,000 for 3 courses with steak included, available from Monday to Friday.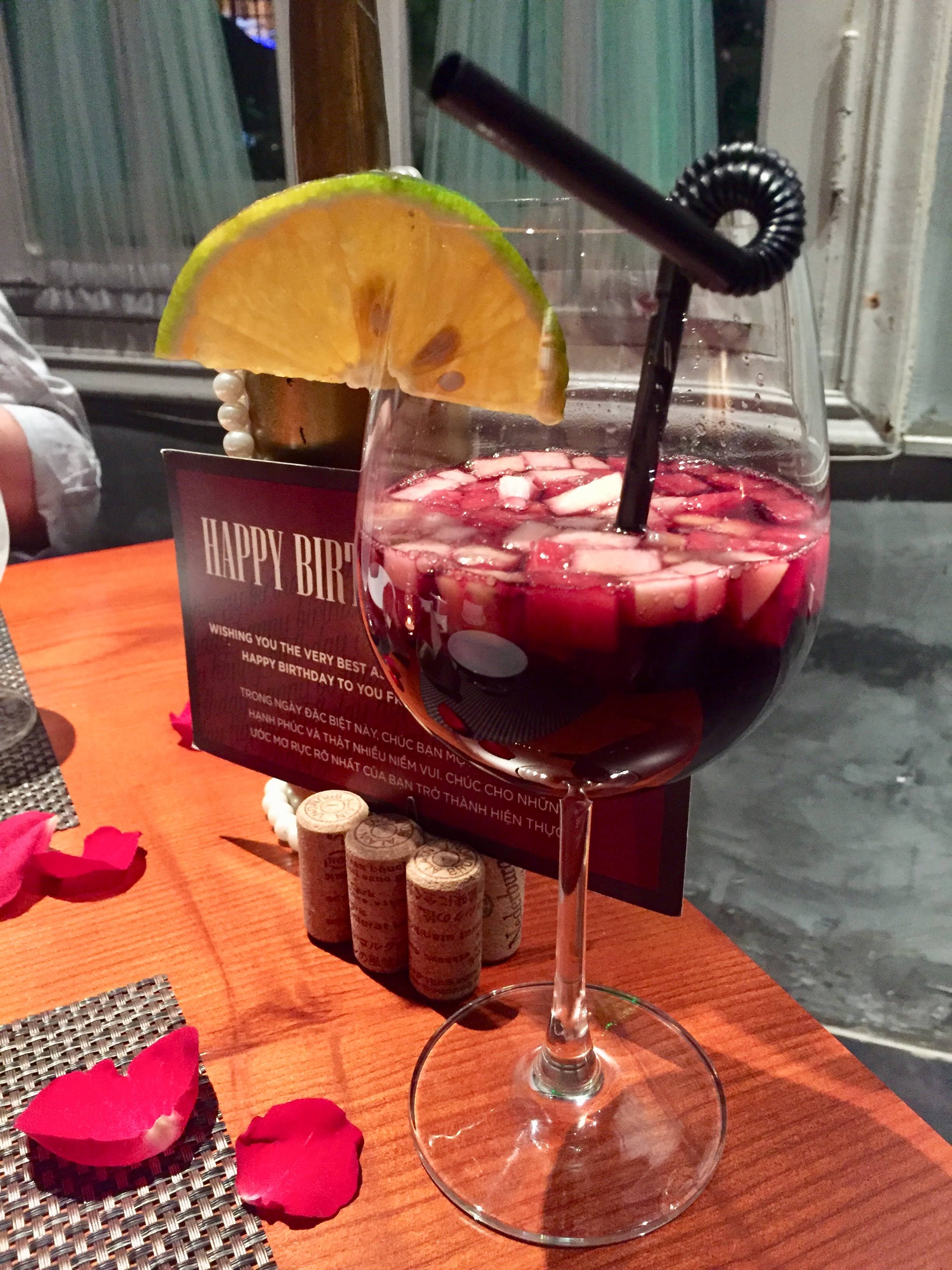 Overall, Rico is for sure one of the best options in Hanoi if you are in the mood for steak. The food is great, the ambience is nice and the service is wonderful, furthermore the location is quite convenient as it's near city centre. WIll I return? Definitely!
RICO STEAKHOUSE
Address: 56 Trần Quốc Toản, Hoàn Kiếm District, Hanoi
Tel: 0122 299 6789
Opening hours: Everyday from 11am – 2pm and 5pm – 11pm
Facebook: https://www.facebook.com/ricosteakhouse/
The Nomad Quynh