Skewers – nice Mediterranean restaurant in the heart of HCMC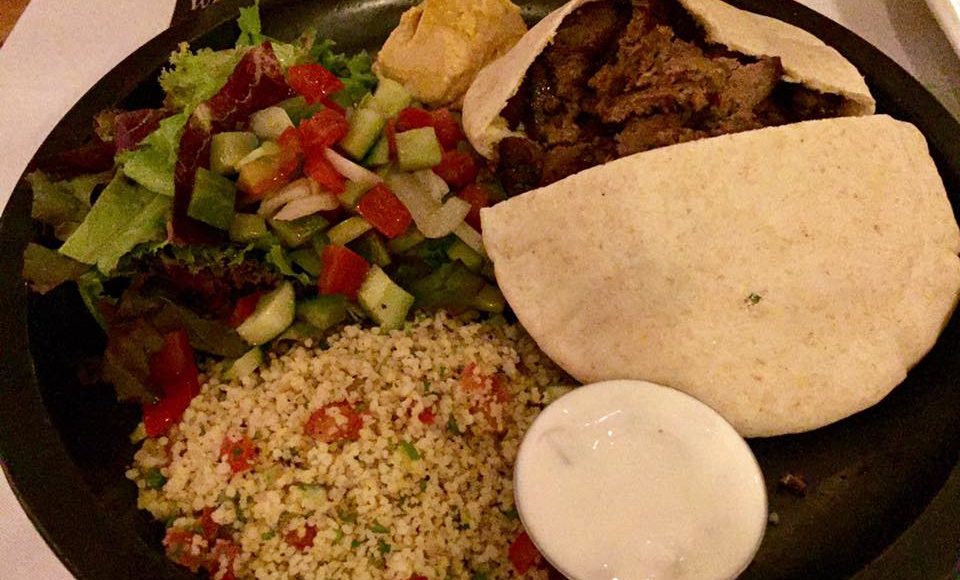 Skewers' Gyros - highly recommended!
I'm a big fan of Mediterranean cuisine as it is so fresh, healthy and delicious. There is no shortage of good Mediterranean restaurants in HCMC, but in District 1 Skewers is certainly my favorite.
This nice restaurant is owned by Tristan Ngo – a Viet Kieu chef and veteran in the Vietnamese food industry – who also owns The Elbow Room (an American comfort food joint) and Cafe Sweet Street (a franchise of the American Sweet Street bakery brand), both at 54 Lê Thánh Tôn, D1.
I highly recommend their Skewer's Gyros, which come with pita bread and grilled beef (or chicken/pork depending on your preference), couscous, salad, hummus and yogurt sauce. The beef is superb, very tender and flavorful. For less than 300k the portion is huge and can be easily for share. The moussaka is also another great choice – it was perhaps the best moussaka I've had in Vietnam.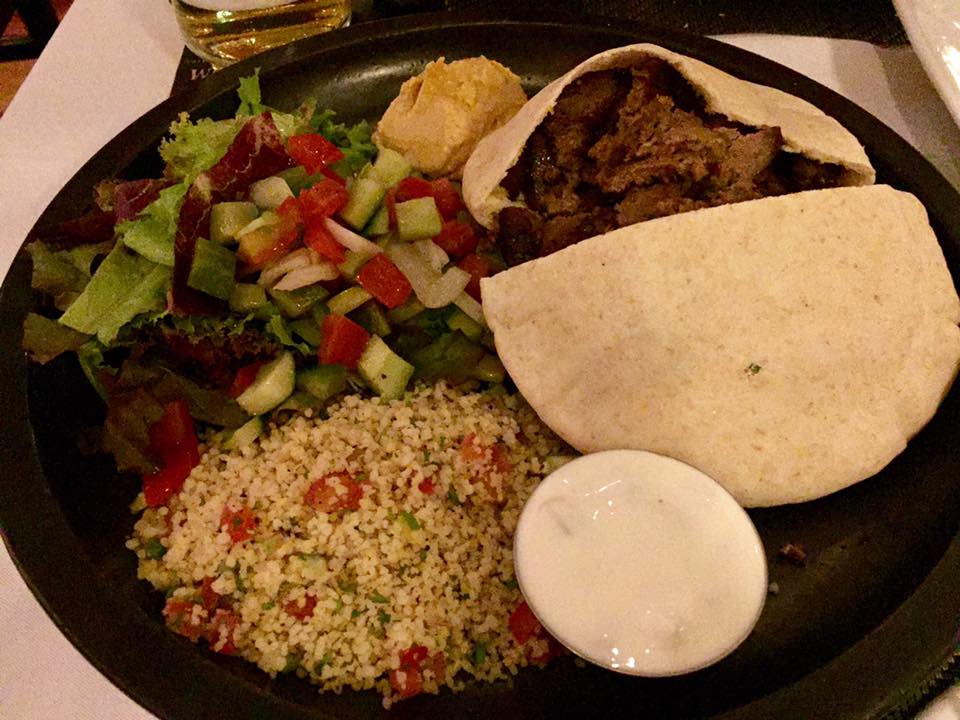 Skewers' Gyros – highly recommended!
For starter, carpaccio is not a bad choice if you are looking for something fresh and not too heavy. The hummus dip is also very tasty, however the pita bread that comes with it can be a bit hit and miss.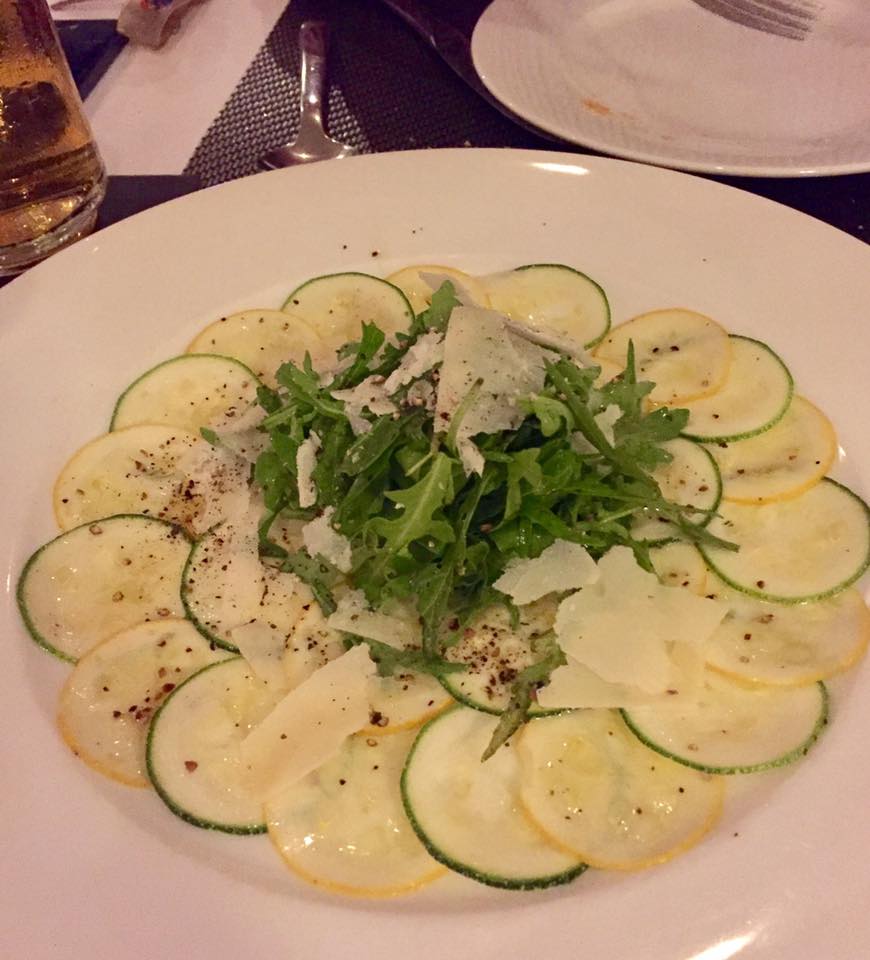 Carpaccio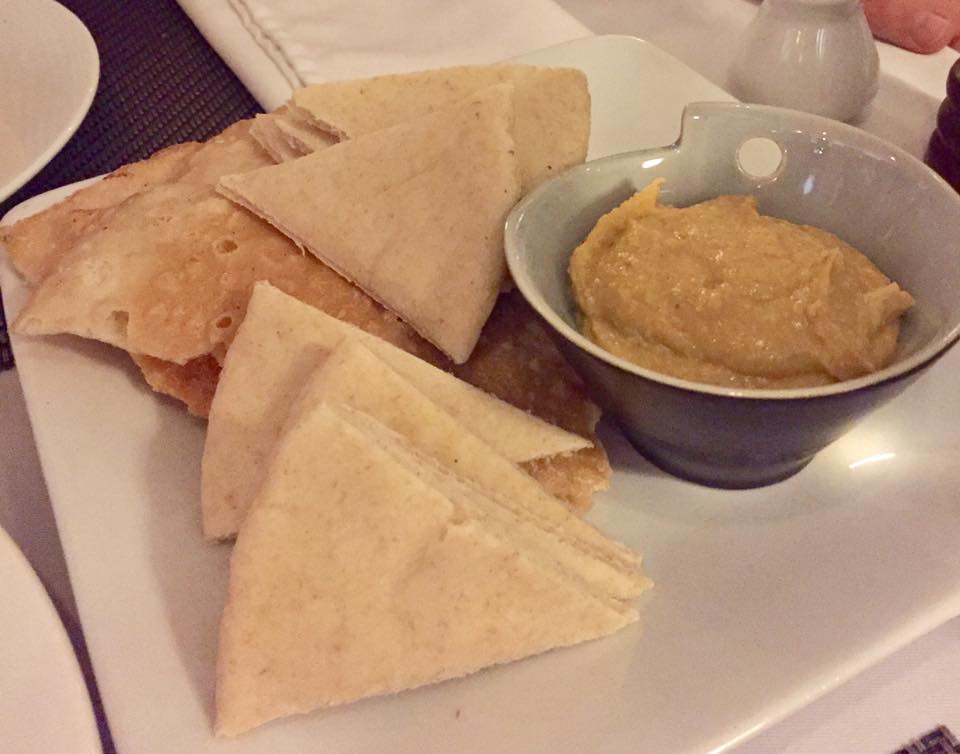 Pita bread with hummus dip
If you come in a group of at least 3, try the BBQ Pork ribs which is their award winning dish and one of the best pork ribs in the city. It is a massive 1.5kg of low-and-slow oven-smoked honey BBQ pork!
Another bonus point goes to their service – fast and professional. They can get quite full in the evening and during weekends, so it might be best to call ahead to make a reservation before you come.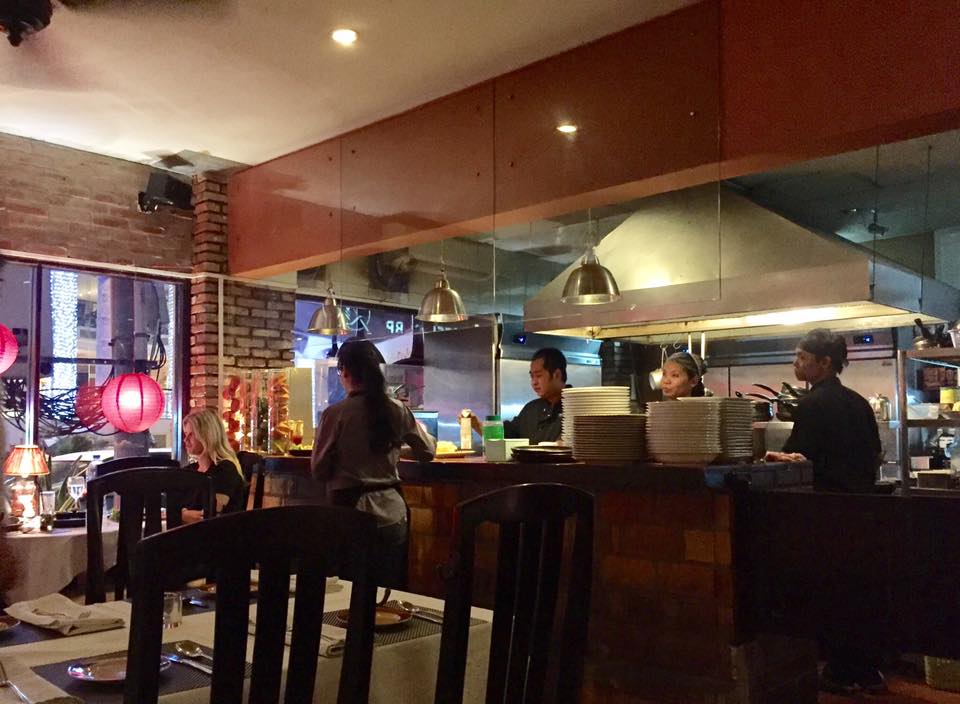 Open kitchen
Skewers Restaurant
Address: 9A Thai Van Lung, District 1, HCM City
Tel: 028 3822 4798
Opening hours: Monday to Saturday: 11:30 – 14:00, 18:00 – 22:30;
Sunday: 18:00 – 22:30
Facebook: https://www.facebook.com/skewersrestaurantsaigon
The Nomad Quynh