Jane's Bistro – A creative twist on traditional Western cuisine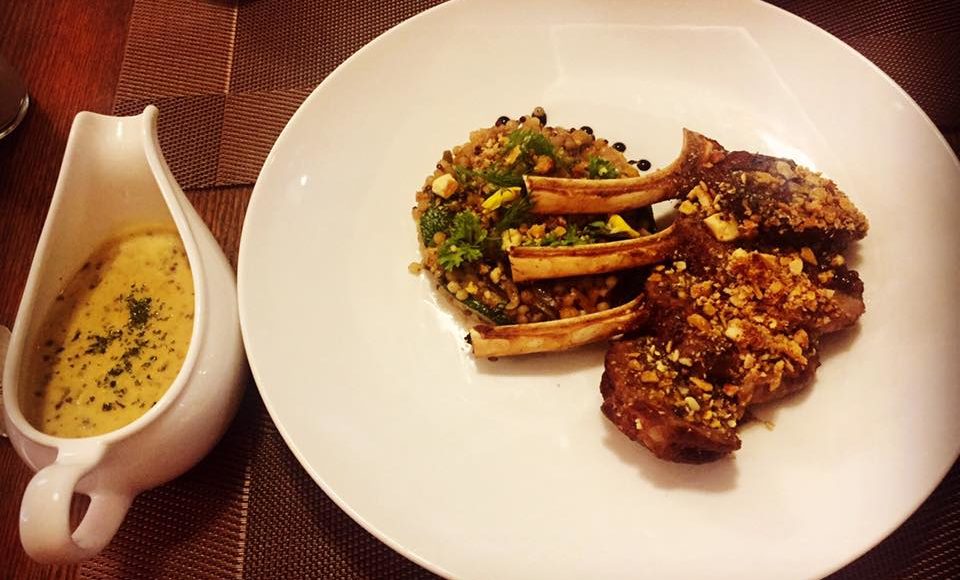 Hochiminh City is the largest city in Vietnam, which makes it no surprise that each district has a vibrant food scene of its own. The distances between those are sometimes so big that people rarely travel to faraway districts unless absolutely necessary. Imagine if you live in Hoan Kiem in Ha Noi, would you go to Tu Liem often? I guess not. That's how I compare where I live to District 7 here in Hochiminh City. However, if there is one restaurant there that can persuade me to travel all the way for, it is the one and only Jane's Bistro.
This restaurant is modestly situated on the first floor of an apartment building at 19 Hung Gia 4, Phu My Hung compound. From the outside it does not look flashy at all, and you might not recognize it easily when passing by. But make no mistake, it is going to be one of the best Western restaurants you will find in Hochiminh City, although this is a city with plenty of good restaurants.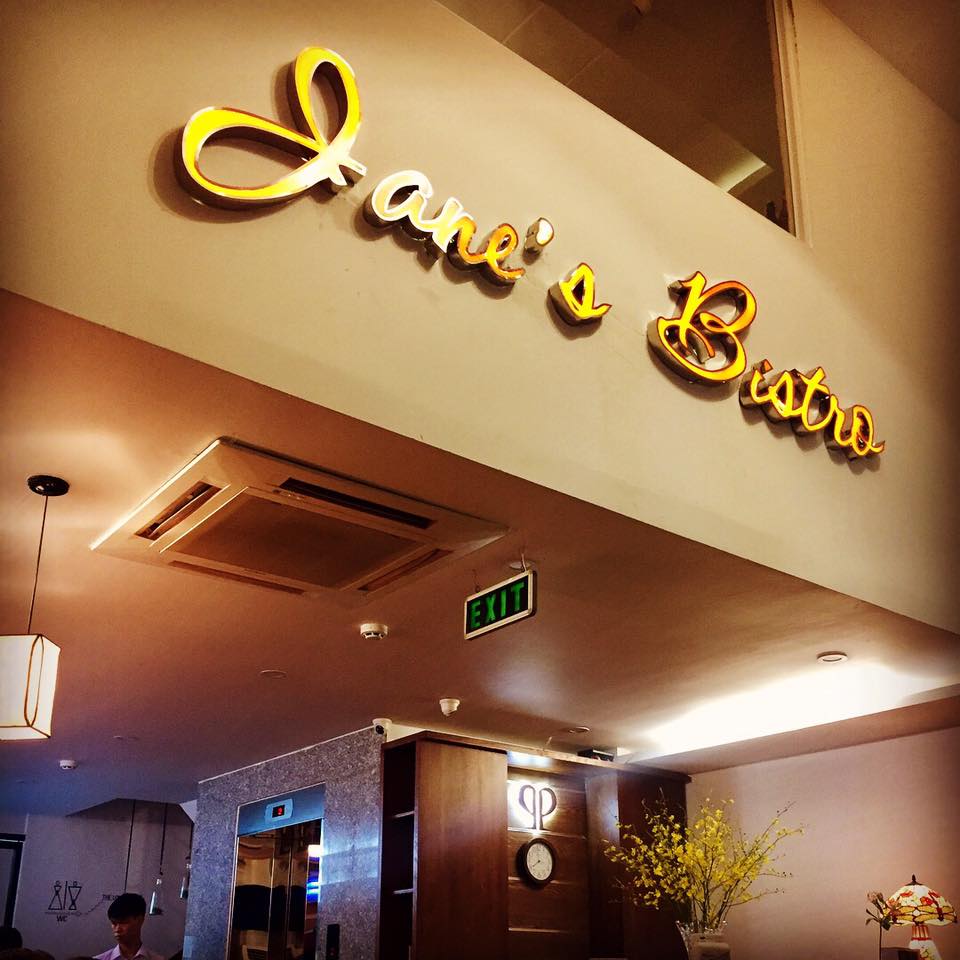 Jane's Bistro is run by a passionate American couple – Chef Michael Rose and the manager – his lovely wife Jane. The food is mostly Italian and French with a creative twist. It isn't a big place – there are only about 15 seats or more so reservation in advance is a must. You will see Michael through the open kitchen – it's like a friend or family member cooking for you.
If you think "There are already so many Italian/French restaurants in town, what's the difference?", then this place would change your mind. Michael is perhaps one of the most talented chefs in Hochiminh City right now – one with passion, creativity and talent to create so many wonderful dishes from very different and interesting combinations. And his wife – Jane – is a wonderful host who would always take time to greet all the tables and explain to each customer about the menu, as well as answer any questions they might have.
For starter, we had baked mushrooms with apple, beetroot and homemade ricotta – at VNĐ120,000+ it was a good portion with bread on the side. It was interesting how all these ingredients blended in together to create such a nice flavour.
Jane also told us the pastas are their specialties so we knew we had to get one of these. They are all homemade with organic Semolina flour from Oregon, USA and freshly rolled out/cut by order. We went with something different that intrigued us – Oxtail bolognese pappardelle with baby carrot, eggplant and braised tomato cream (VNĐ220,000+). It was another wonderful combination, the oxtail was very tender and flavorful.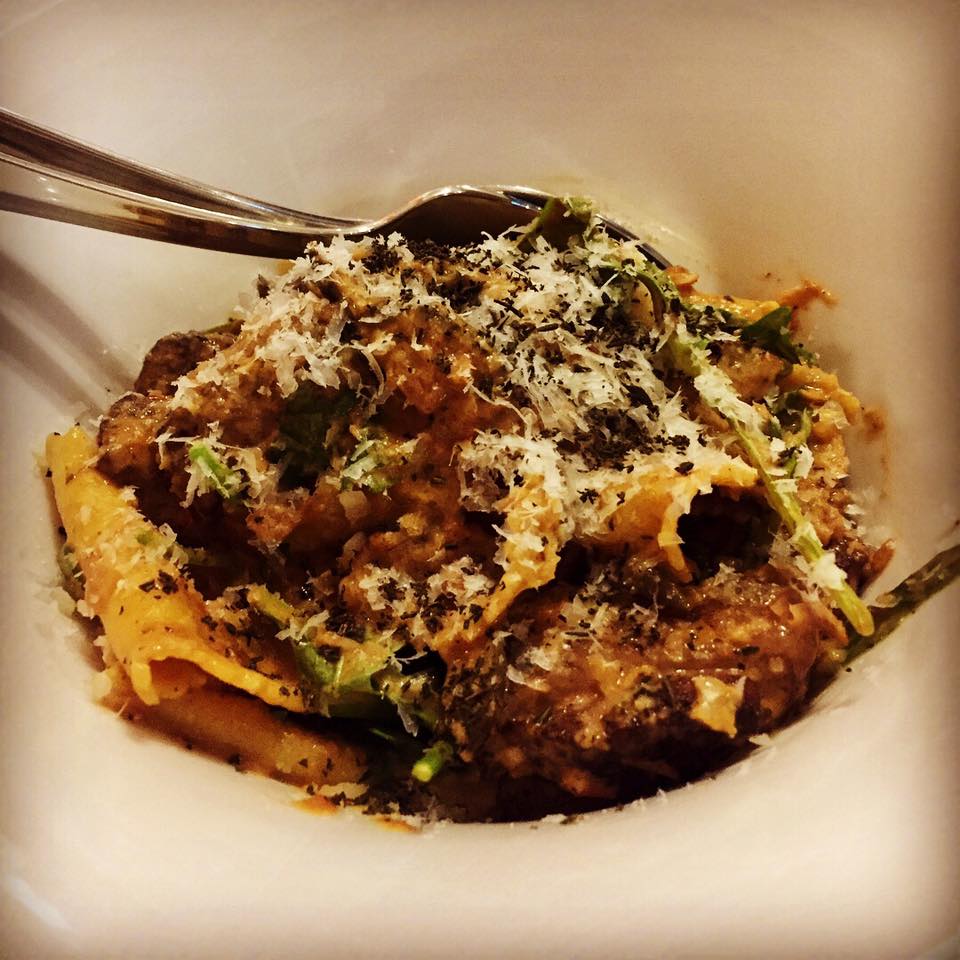 Next, we had the lamb racks coated in mixed nuts and spices, with couscous, zucchini on the side and special mint mustard sauce (VNĐ420,000+). While the lamb had a melt-in-your-mouth tenderness, I was particularly impressed by the creative sauce which enhanced the taste of the dish so well.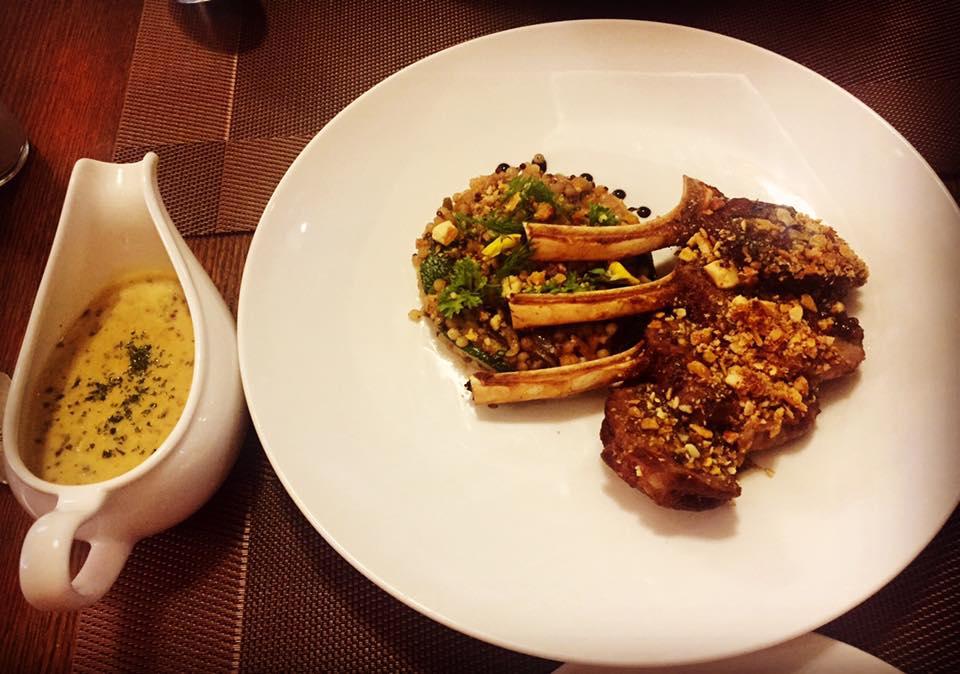 By the time we finished the lamb I was already a bit full, but since none of my meals would be complete without dessert, we went for a tiramisu – my all-time favorite cake, and Ralf's coffee gelato which came in two scoops (In case you have never heard of Ralf's, check out my review here: http://nomadquynh.com/my-favorite-ice-cream-parlor-in-hcmc. This is one of the best fresh homemade gelato shops in Hochiminh City). I was told by Jane that Ralf made this gelato exclusively for them, and indeed it made me go "wow". I'm a big fan of Ralf and I can say this is definitely one of his best.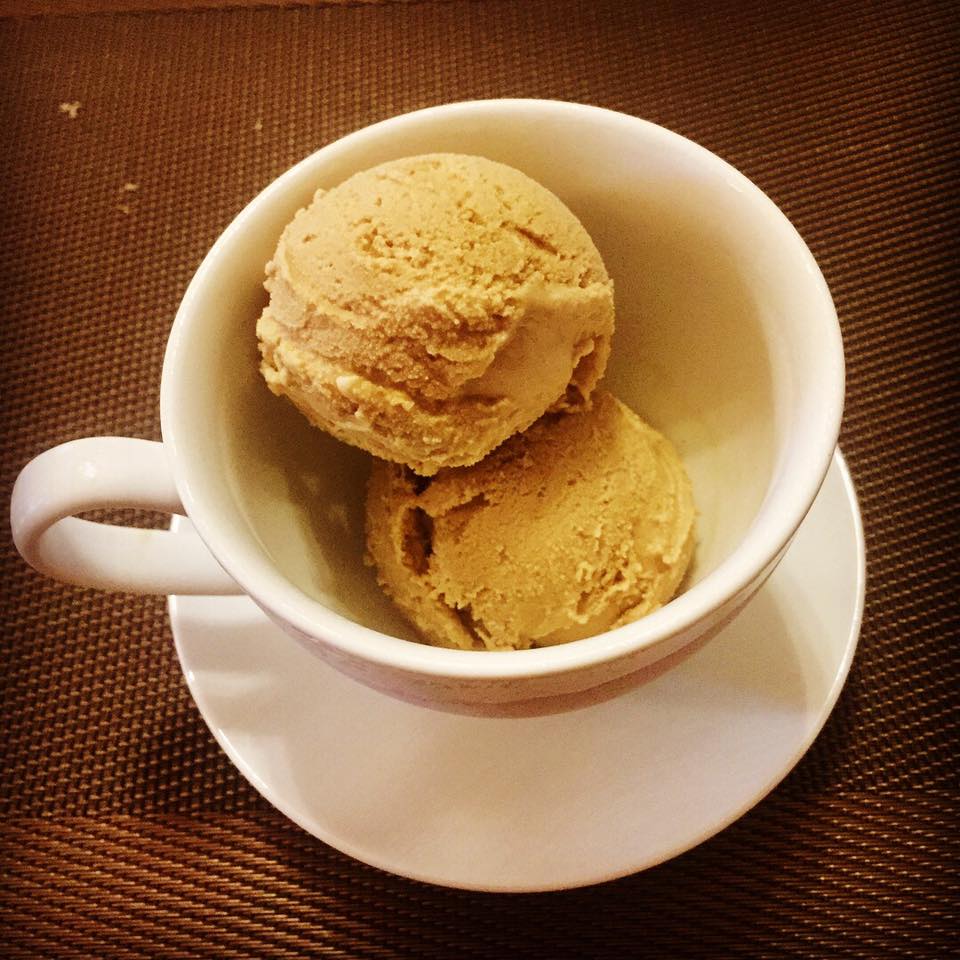 On the other hand, the homemade tiramisu was also one of the most delicious ones I've ever had – soft and creamy with just the right amount of sweetness. All the desserts are priced at VNĐ125,000+ each and worth every penny. I should also mention that they have some very decent house wine and nice bottles as well.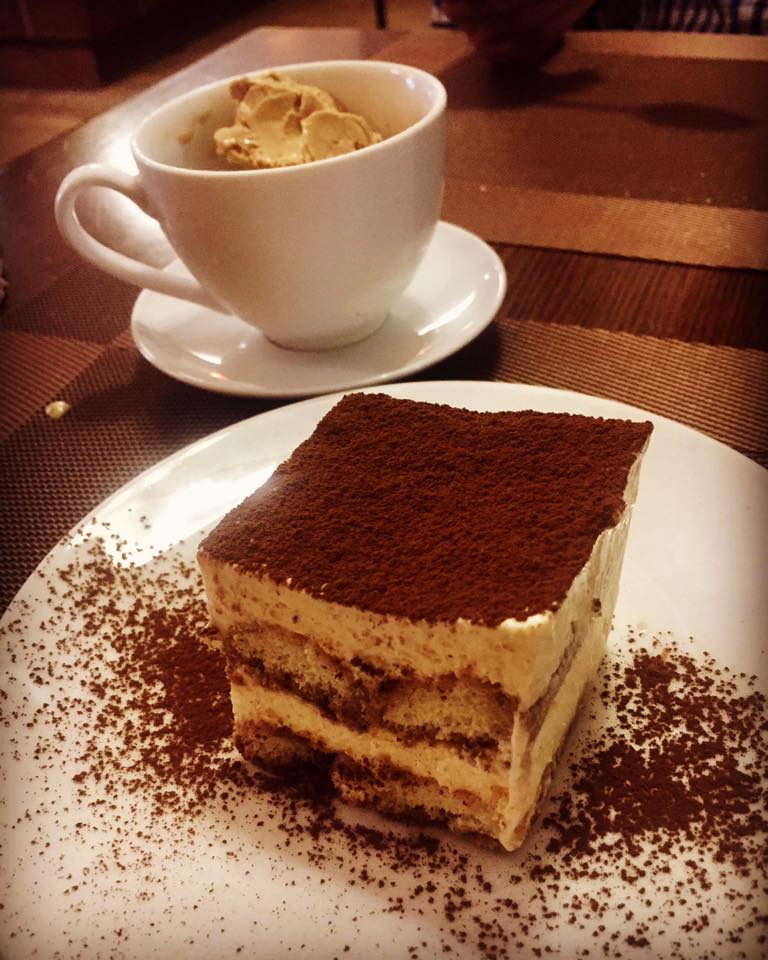 Jane told me they normally change the menu every 3-4 months, using different seasonal ingredients, so I can't wait to go back there again. We had such a good time, and besides Jane, all the other staff were also wonderfully nice and professional. The price might not be considered cheap for Vietnamese standard, but for such good quality of food it was so worth it. You can feel the passion and dedication of the couple in what they are doing, and I have no doubt their food will satisfy even the most difficult customers.
Jane's Bistro has definitely earned a spot in my Hochiminh City's top restaurant list. There's no doubt we will come back many times in the future and recommend to everybody 🙂
Jane's Bistro
Address: 19 Hưng Gia 4, Phú Mỹ Hưng, District 7, HCMC
Tel: 0909 096 505
Opening hours: Tuesday – Sunday: 11am – 2pm & 5pm – 8.30pm
FB page: https://www.facebook.com/janebistro
The Nomad Quynh